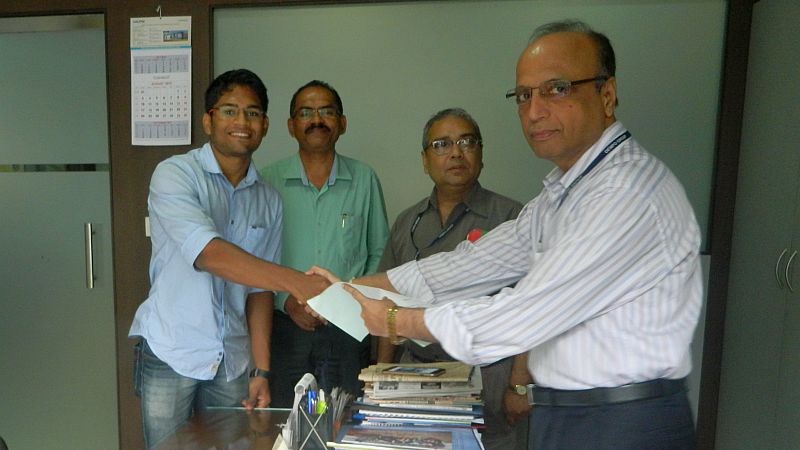 Goan chess wizard Anurag Arvind Mhamal stays on as Dempo Goodwill Ambassador for yet another year in which he attempts the unprecedented feat of amassing points and earning norms in his bid for the grandmaster's title.
Currently titled International Master, 20-year old Anurag, residing in Santa Cruz, and pursuing his B. Com. studies at the S. S. Dempo College of Commerce & Economics, leaves for Nagpur later this month to test his skills at the National Challengers 'B' tournament, a stepping stone to the coveted, highest-rated  'A' edition of the national competition to be held later, around the end of this year.
Anurag is not just Goa's highest ranked chess player, but also figures among India's top seventy active players and among the top 250 active players of Asia, with a creditable rating of 2393 in standard chess.
The House of Dempo is proud to be promoting Anurag as part of its initiative to fast-track youthful Goan sporting excellence on to the highest levels of international chess!