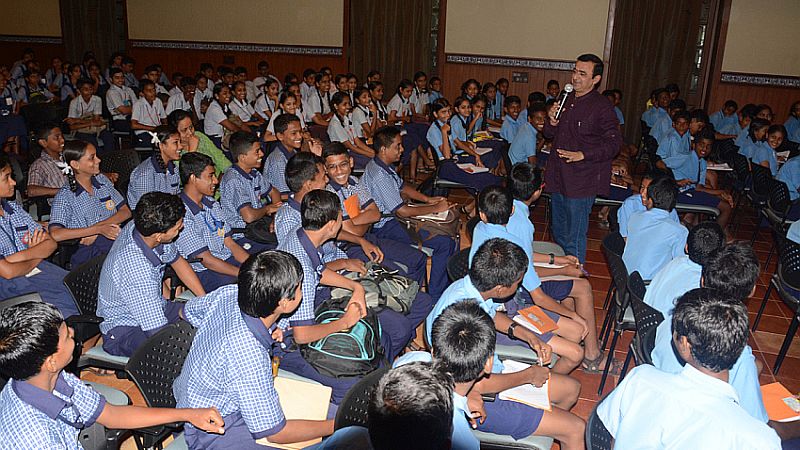 The Energy and Resources Institute (TERI), Goa Centre and Dempo Group of Companies conducted a workshop on Cyber Security and Safety for students on July 27 at Institute Menezes Braganza Hall, Panaji, under their ongoing project STARS. Project STARS- a collaborative project between TERI and DEMPOS seeks to address various sustainable development challenges by focussing on the creation of sustainable schools and was initiated with ten schools in Goa in 2013.
Under this project, one concern that needs to be effectively addressed is how schools are grappling with the do's and don'ts of ethical behaviour online and keeping students safe online. In order to address this gap, a workshop was organised that was attended by three hundred and twenty students and ten teachers from eight schools.
The workshop was conducted by cyber security and safety expert Rakshit Tandon.
The workshop covered four basic aspects, social media threats and security, email threats and security, mobile threats and security, E-commerce threats and security and cyber laws. Students and teachers were made aware of the various threats and cyber crimes along with governing laws. Students learnt how developing fake accounts, posting lewd photographs, impersonation using others' photographs and using abusive language, which can start off as fun, can result in serious punishments. He went on to highlight that in the Microsoft survey, India ranks third in cyber bullying amongst children. He emphasised that children above the age of thirteen are only eligible to open Facebook accounts and those that have accounts earlier, have done so by providing a wrong age; as a result of which they then interact with older people and become vulnerable to cyber predators. Similarly, the legal age for creating a WhatsApp account is sixteen years. After highlighting various threats, he went on to provide solutions on how one can stay safe in the virtual world. While online banking, he strongly urged the usage of a virtual keyboard and also advised people to never give away their credit or debit cards while making card payments. While entering passwords of debit or credit cards, he urged users to cover the number pad while keying in the pin. He further shared pointers on the privacy setting while using Facebook and WhatsApp as well as camera settings on the phone.