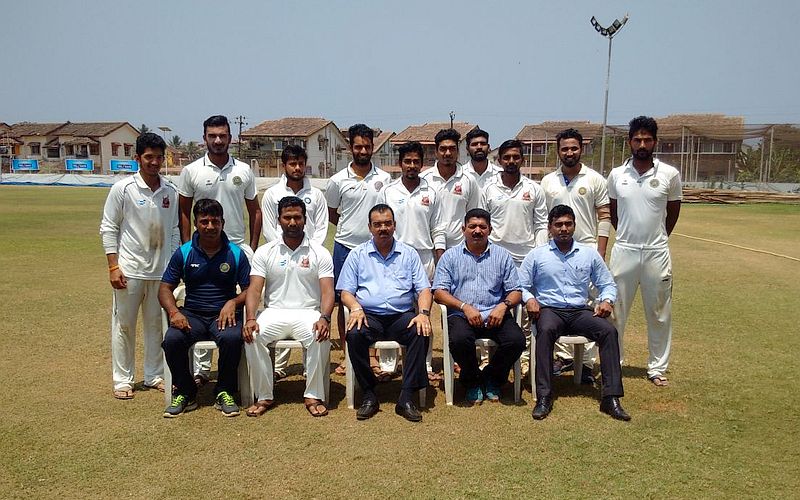 Dempo Cricket Club, a division of Dempo Sports Club Pvt. Ltd, made its dominant presence in Goan cricket felt with a 121-run triumph over Geno Sports Club in the Goa Premier Division 2016, a Goa Cricket Association-regulated tournament in the three-day format, the first time that the club emerged victorious in the format.
The final match was played at the Porvorim Cricket Academy Grounds over the 13th, 14th, and 15th April, 2016, with the long-running annual tournament featuring most of the cream of the Goan cricket teams.
Coached by Vivek Kolambkar and captained by Sagun Kamat, the Dempo Cricket team earlier overcame Seiko Cricket Club in the semi-finals, preceded by a win in the league stage over Sunny Cricket Club, and a loss, the club's only one in the competition, to Chowgule Cricket Club. The tourney was organised by former cricketer, coach and administrator, Prashant Pai Kakode.
The finals saw a brilliant performance with both the bat and the ball by Darshan Misal of the champion side, deservingly recognised with the award for the best all-round performance of the match.
Going forward, Dempo Cricket Club aims to build on this champion record with more such sterling performances, tournament after tournament!
The Dempo Cricket team is pictured standing in the photograph with those seated, left to right, being Coach Vivek Kolambkar, Skipper Sagun Kamat, Goa Cricket Association President Chetan Dessai, Tournament Organiser Prashant Kakode and Dempo Cricket Club Secretary Anant Kamat.