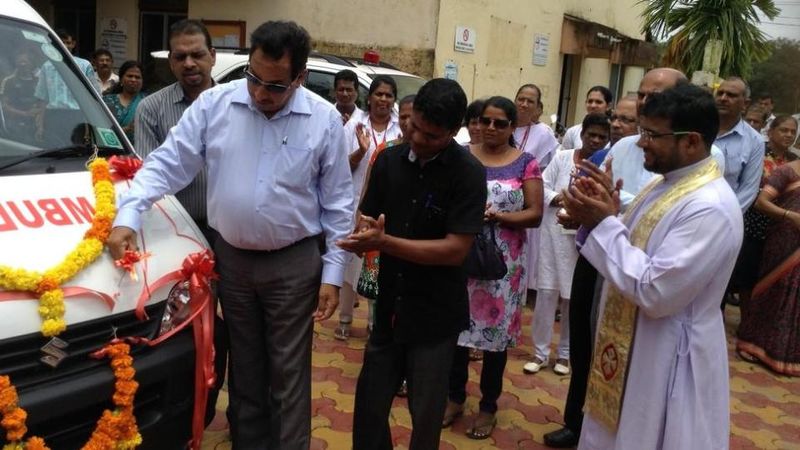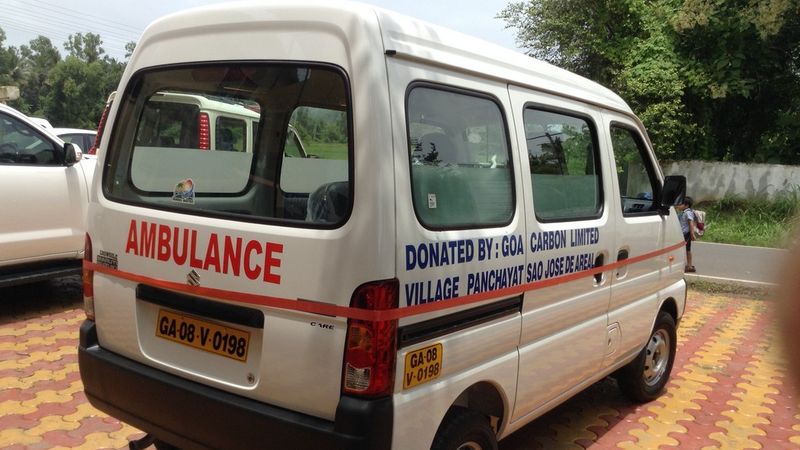 Strengthening the bonds with communities local to its Goa plant, the Company presented an ambulance to the Village Panchayat of Sao Jose de Areal last week.
The ambulance commissioning ceremony was performed by Goa's deputy chief minister and its health minister, Mr. Francis D'Souza, at which Mr. Benjamin Silva, MLA for Velim, which includes  Sao Jose de Areal, as also the village  sarpanch, Mr. Julio Monteiro, were also present, along with a large number of local residents and company officials..
Minister D'Souza lauded GCL and its chairman, Mr. Shrinivas V. Dempo on discharging corporate social responsibility so fittingly in terms of an endeavour that addresses the health concerns of a village. Particularly pertinent, he said, was the fact that Sao Jose de Areal is populated by a large number of migrants, who need timely health services more than most other sections of the local population. Mr. D'Souza called upon other Goan industries to replicate such health initiatives for the good of Goans.
Goa Carbon is proud and pleased to have been a part of the state government's effort in health services delivery to its people. The well-being of its local communities leads inevitably to a healthier workforce and a more productive company. A small but meaningful step in building a better world!