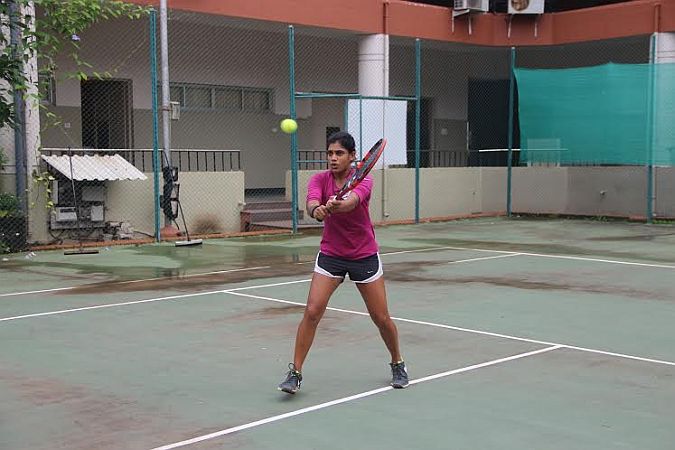 Lawn Tennis ace and Dempo Goodwill Ambassador Natasha Palha showed she had recovered form and spirits after her brush with dengue a few weeks ago, demonstrating guts and grit by stretching top-seeded Rishika Sunkara right down to the wire before going down 5-7, 6-3, 2-6 at the thrilling see-saw final of the $10,000 tournament organised at Raipur in the last week of October by the Chhattisgarh Tennis Association under the aegis of the International Tennis Federation (ITF).
Seeded second, Goan lass Natasha lost the first set narrowly but not before extending Rishika, before proceeding to give her a scare by breaking her serve and taking the second set resoundingly. But the top seed rediscovered her mettle and went about keeping Natasha under a tight rein before taking the third set, and with it, the match. On the three occasions they have played each other so far, Rishika has beaten Natasha all three times.
'After my health issue and an eight-week break, followed by a forgettable outing at a tournament in Lucknow, this has been a good tourney, with my best-ever performance against Rishika so far. I'm really happy with my efforts and the runner-up result in the circumstances', said Natasha speaking at a post-match briefing.
That's the spirit and the stuff that Dempo Goodwill Ambassadors are made up of!