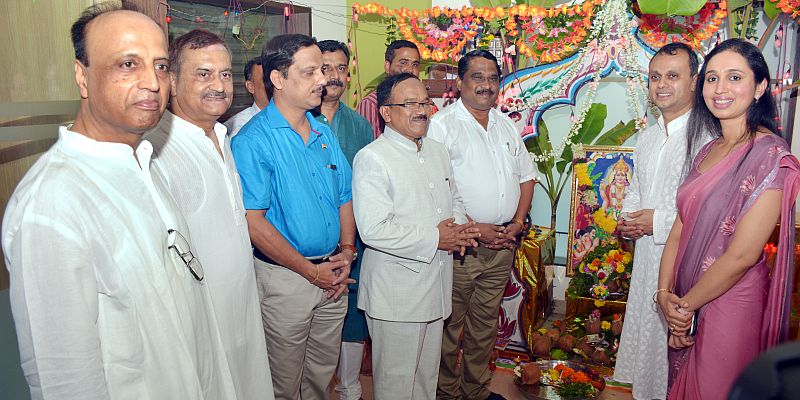 The religiously observed annual practice of worship on the launch anniversary of Marathi daily Navprabha was honoured with a Shree Satyanarayan Mahapuja being offered at its headquarters at Navhind Bhavan, Panaji, on the 15th August by employees marking the 45th year of scrupulous reporting and editorial excellence at the publication.
Chairman Shrinivas V Dempo joined managerial, clerical and subordinate staff to invoke and partake of the blessings of the Lord at the Puja, which was attended, among others, by the deputy speaker of the state legislative assembly, the Hon. Anant Shet, the state chief minister, the Hon. Laxmikant Parsekar, his OSD, Mr. Sadanand Shet Tanawade and member of the state legislative assembly, the Hon. Siddharth S. S. Kuncoliencar.
Another year gone by, with another year to come, of news and views for the discerning Marathi reader!