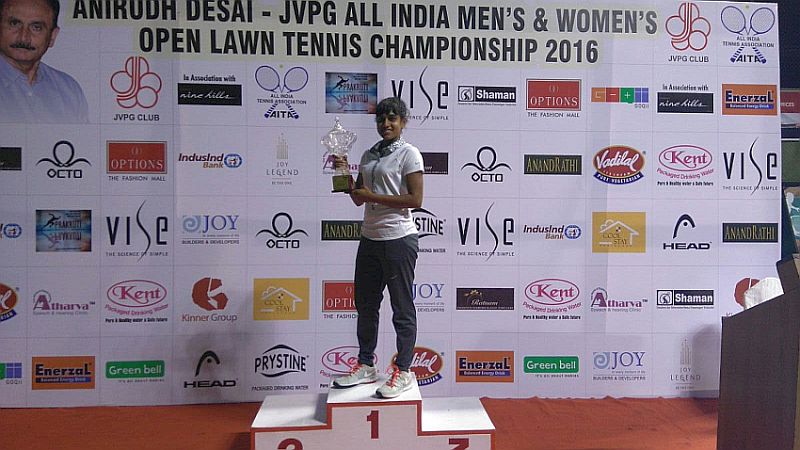 Despite her best efforts, Tennis Ace Natasha Palha promoted by group company, Dempo Industries Pvt. Ltd, fell short of winning any of the three titles up for grabs at the Anirudh Desai- JVPG All India Men's & Women's Open Lawn Tournament 2016 in Mumbai which was held from the 23rd to the 30th January, 2016. Natasha made it to the finals of all the three women's events – Singles, Doubles and Mixed Doubles. The women's doubles event was in particular a stroke of cruel luck as Natasha's partner was laid low by an injury.
Held under the aegis of the All India Tennis Association and organised by the Juhu Vile Parle Gymkhana Club, the annual tournament is touted as the event attracting to itself Indian tennis talent of global standards with the highest prize money for taking among tourneys in the sport across India.
By this token, Natasha had to console herself with the finalist's share of the spoils. On the brighter side, she put up a stellar performance at the Meet Our Sponsors Programme, held to enable an interaction between tournament patrons and participants. She now looks ahead to the South Asian Games to be held soon at Gauhati, followed by a $25,000 tournament at Delhi.
Dempo wish Ambassador Natasha better luck at the South Asain Games and the Delhi competition!