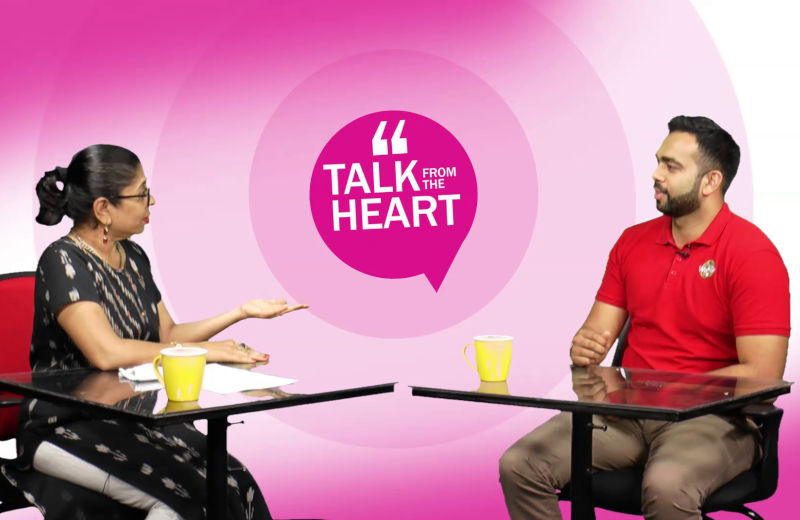 While veganism has been on the rise since the last few years, the focus on health and what we put in to our bodies has never been more pronounced than today. The pandemic has made a large section of the population reassess what they are eating and how it affects health. A growing and popular trend is plant-based diets and the jackfruit, an underrated mighty super food has recently been turned in to a meat alternative.
Sairaj Dhond, founder and CEO of Wakao Foods, India's first brand that makes ready to cook 100% natural mock meat using the humble Jackfruit, is creating waves. His sustainable food brand offers handpicked natural products with a vision of benefiting the planet. To learn about entrepreneurship and how an idea can turn in to a lucrative business, Dhond was invited as a guest on The Navhind Times, Talk from the Heart show that aired on Goa 365 channel on Sunday, March 13.
A certified criminal lawyer, Dhond practiced law for about a year before he realised that entrepreneurship was his calling. Expounding on the importance of being happy in one's job, he said, "The litmus test for me is to be joyous when you go to work and the day you feel you are being dragged to your work place, you need to call it curtains." Hailing from a family of entrepreneurs, Dhond then turned his hand to the family business but quit within a few months. Next came the real estate business which went well however the Covid-19 pandemic brought every thing to a grinding halt. Not one to sit back, Dhond began seeking opportunities and an article on jackfruit, proved to be a eureka moment. "Even though I had been consuming jackfruit since childhood, I had never considered it as a business opportunity. Reading about its benefits and the plentiful availability in the country, 1.4 million tons of jackfruit is grown every year in India and 75 per cent of it goes waste, I was shocked and decided to explore it and this was the turning point for me," he shares. Wakao Foods was thus launched in October 2020 amidst the pandemic and with the creatively packaged and marketed jackfruit-based ready-to-eat products like Barbeque Jack, Burger Patty, Butter Jack and Teriyaki Jack; the company has been moving ahead.
Starting a business especially in unchartered territory is no easy task; the road is often fraught with problems and obstacles. "It was the pandemic and I had to travel extensively for the business. It was really scary as most of the places had very high numbers of infected cases. I was however propelled by my faith in the product which I believed would bring about a change and add tremendous value to not just the farmers in Goa but also make jackfruit an international product." Passion he affirmed is the key to make a venture successful.
Participating in the national business reality show, Shark Tank, was another boost to Wakao Foods that was already heading for success. "Shark Tank was a life-changer as it gave us national recognition overnight. It was an opportunity of a life time and opportunities should be utilised to one's advantage which I did."
Asked what the key requirements for a start-up were, he answered, "It is a misconception that you require a lot of money and resources but in my opinion what is crucial is a great idea. There is no substitute for that. It has to be unique, scalable and practical." He spoke at length about the importance of research and perseverance for the success of a business. He also spoke about maintaining quality of products and services and receiving feedback in a positive manner. "You should take feedback and criticism very constructively, and not get too affected by it," he advised and encouraged start-ups never to give up.
"This is the best time for start-ups in India as there are people with liquidity who are not investing in FDs but are looking for ideas and people who can triple their investments. Hence if you have a great idea and the passion and conviction to convert that idea in to a great business, there are hundreds of people to fund you," he stated.