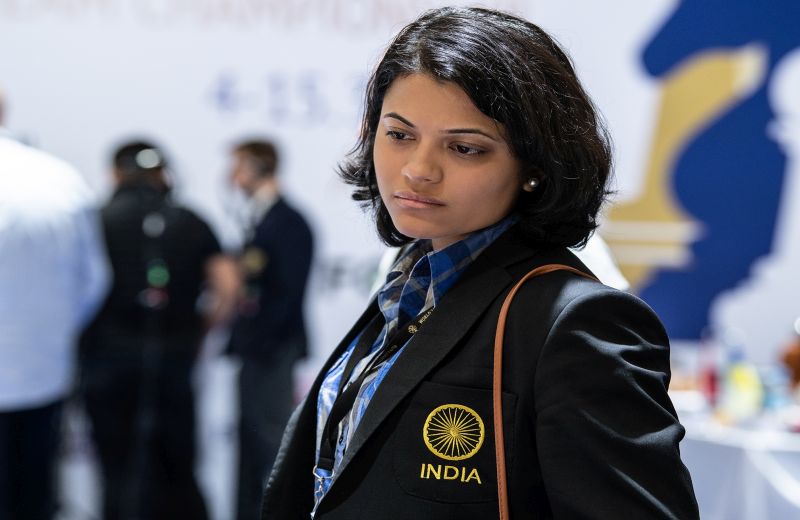 Women Grand Master and Goa Carbon Limited Goodwill Ambassador Bhakti Kulkarni conquered another career peak by obtaining the title of Men's International Master. She is at this moment leading the competition in the Asian Women Chess Championship, along with top-seeded Dinara Saduakassova of Kazakhstan. Bhakti reached the required mark of 2400 rating when she drew her game with the top seed today. Being the former Asian and Commonwealth Champion, she has annexed 4 International Men's Master norms when 3 are needed.
It has been proved that Chess is a sport and needs a great deal of energy like other physical sports. So the world chess federation (FIDE) has separate titles for Men and Women. However, a few ambitious women do try to win men's titles, as well. After becoming Women Grandmaster, Bhakti, the National Woman Champion from Margao, set out on a quest for men's titles, like these plucky women!.
Here are the GCL Ambassador's 4 norms relating to the International Master titles:-
Highland Masters, Czech Republic, 2013
Mumbai Mayor's Cup, India, 2014
Fischer Memorial International, Greece, 2018
Spring Festival, Budapest (Hungary), 2019
Bhakti, playing at present in China, said, "I do not want to lose focus from the ongoing Asian Woman Championship. Celebrations can wait. I have just drawn my match with Dinara in the fourth round".
Bhakti thanked Shrinivas Dempo and Goa Carbon Limited, the Goa Chess Association, the All India Chess Federation and Air India for their continuous support. She added that Dronacharya Raghunandan Gokhale's training and her parents' blessings are the main contributors to her success.
All at DEMPO congratulate Bhakti on the title and look forward to more career peaks being conquered!