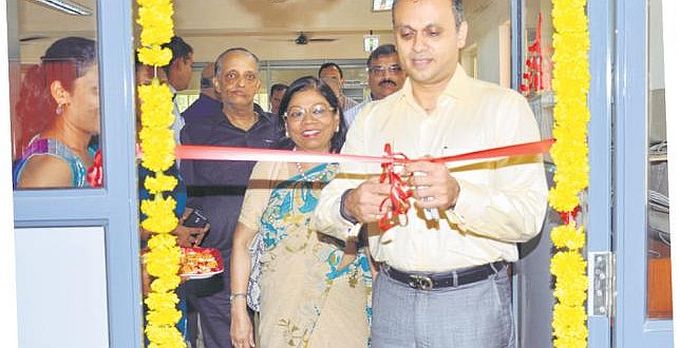 On June 20, 1962, liberated Goa's first College, the Dhempe College of Arts & Science was founded. To mark the historic day in the educational history of Goa, the college had a commemorative dedication in the college on June 20.
The Chairperson of Dempo Group of Companies and Dempo Charities Trust, Shrinivas Dempo, trustee Vishwasrao Dempo, administrator, DCT Sunil Prabhudesai and principal Yasmin Modassir were present on the occasion. Principal, Yasmin Modassir recalled the services of the founding fathers of the college to the premier educational institution of Goa.
Chief guest, Shrinivas Dempo appealed to the teachers to strive hard to achieve the goals of the founding fathers and emphasise on need to innovate. On the occasion many infrastructural facilities were inaugurated including astronomical telescopes fabricated by students, well-equipped UGC network centre, language laboratory, examination center and guest lounge at the hands of chairperson, Shrinivas Dempo and trustee Vishwasrao Dempo. Clarinda Dias compered and Edwin Cortez proposed the vote of thanks.