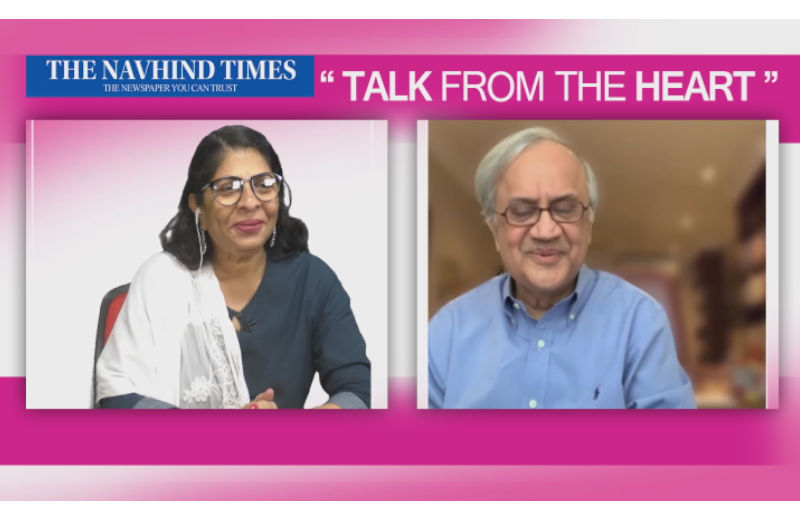 For Indian parents and students aspiring to study in America's Ivy League schools, Viral Doshi is the go-to person. Known as the Indian guru of Ivy League, he has over the past sixteen years, mentored and counseled more than 15,000 students and has sent a record number of students to the eight Ivy League Universities, MIT, Caltech, Stanford, Oxford and Cambridge. He is also an advisor and on the board of several educational institutes in India and overseas and writes regularly on careers and education for magazines, newspapers and online portals.
On Sunday, February 6, Doshi, who also recently co-authored a national bestseller – 'Indian Roots Ivy Admits' – 85 Essays that got Indian students into the Ivy League and Stanford; was invited as a guest on the Navhind Times, Talk from the Heart show that aired on the Goa 365 channel.
With the Indian diaspora extending globally, Viral Doshi Associates has offices in Mumbai, Dubai, Singapore, London and New York. Not only has the number of students aspiring to study overseas increased exponentially but also the choice of careers has gone beyond medicine, engineering, law and chartered accountancy. "Technology has been a key player in this area," said Doshi, "Today Computer Science, Data Analytics, Bio-engineering, besides others, are careers that youngsters are looking at." Giving an example of two of his students who have become huge internet influencers, he highlighted the plethora of choices that are available today.
The abundance of options, has made choosing the right university not altogether easy. And here is where good mentoring steps in. "25 years ago, there were only a few curriculums to choose from like ICSE, CBSE or state board. Today besides these, there are the A levels, IB programme, DP or MYP programmes, and hence there is more confusion than ever before," he said, "Mentoring thus becomes an important element to help students make the right choice."
He then spoke about psychometric testing and its role in assisting students on to the right path. Recommending end of class 9 or class 10 as the ideal grade for a psychometric test, he explained, "A psychometric test analyses the child's strengths and weaknesses and finds out his or her interests and then maps out a possible career." Based on these tests, he said a student should then choose two or three careers; follow it up with extensive reading about those careers, speak to professionals in those fields and then job-shadow. "When we go to buy a new house, we first go and have a look at it, so why not with a career? Spend a few days during the summer vacation while in class X or XI in careers that you have shortlisted and then decide if it is the right option for you or not."
On the subject of which board will help a student the best, in terms of securing a seat in a reputed college overseas, Doshi stated, "I do not consider one board to be better than the other. Once the career path and country to study in are decided, then choosing the board becomes easier. To get in to a good college, it is not the board but sterling academics that clinches the deal." Giving examples of students from Gorakhpur, Vijaywada, Surat and Jalandar who have gained admission in Ivy League schools, he added, "These students came from a CBSE or state board background and were still able to get seats."
For a long time, higher education in India has implied degrees in rigid disciplines like science, commerce and arts. To consider a course where a student could study physics with classical literature as part of the same curriculum seemed absurd. However, this notion today is challenged with a course in liberal arts. "It is a non-professional curriculum that combines pure sciences and humanities," Doshi explained and further emphasized how the multidisciplinary approach of the programme and the interactive manner in which classes are conducted; develop in students a spirit of inquiry, critical thinking and analysis as well as verbal and written communication skills. Calling to attention the need to follow a career path that one is passionate about, he consolidated the point with examples of well-known personalities like Anand Mahindra and Ratan Tata.
Several other pertinent topics were discussed at length.