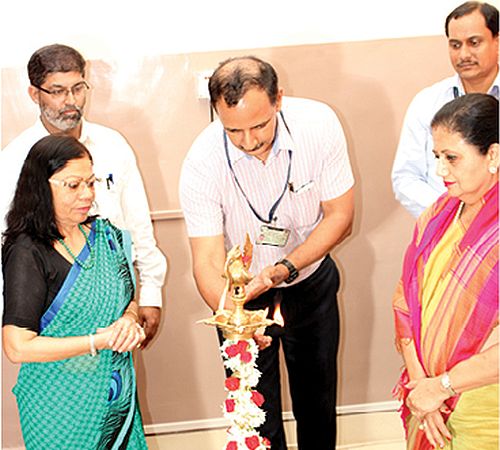 Dhempe College of Arts and Science Miramar held their investiture ceremony on widely celebrated International Youth Day. Former chairperson of Bal Bhavan Vijayadevi Rane was the chief guest for the function.
Principal Yasmin Modassir welcomed the gathering and urged the council to use mass media to reach out to students. She also announced plans to make Dhempe College the first 'Green College' in Goa. Faculty and NSS coordinator Vinayak Bapat presented the NSS report and declared the NSS units commitment to national missions like Swath Bharat Abhiyan. Rane congratulated the college on its various activities. "The council must maintain transparency. It holds a great democratic responsibility towards the college and it must strive to achieve the same," she stated.
Members of the student council are: General secretary, Anvay Naik; assistant general secretary (arts), Chetan Divkar; assistant general secretary (science), Ankit Prabhu. Other members of the council include sports secretary, Kishan Kunkolkar; cultural secretary, Valanky Dias; ladies representative, Akshanda Mapari; grievances secretary, Ritzela Diniz and media coordinator, Mayuresh Chari. The council also includes various assistants and class representatives from both streams.