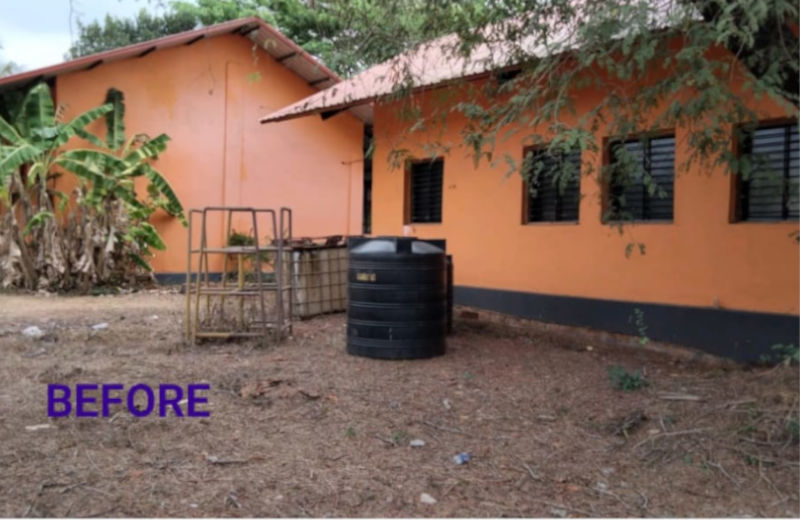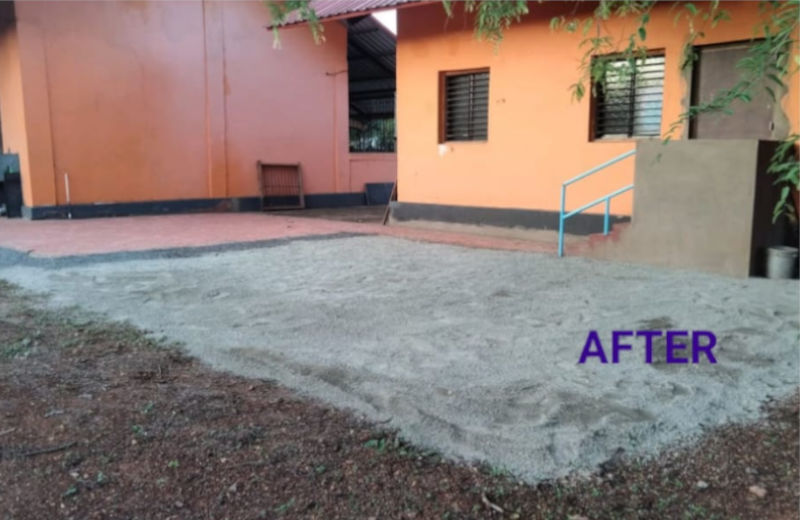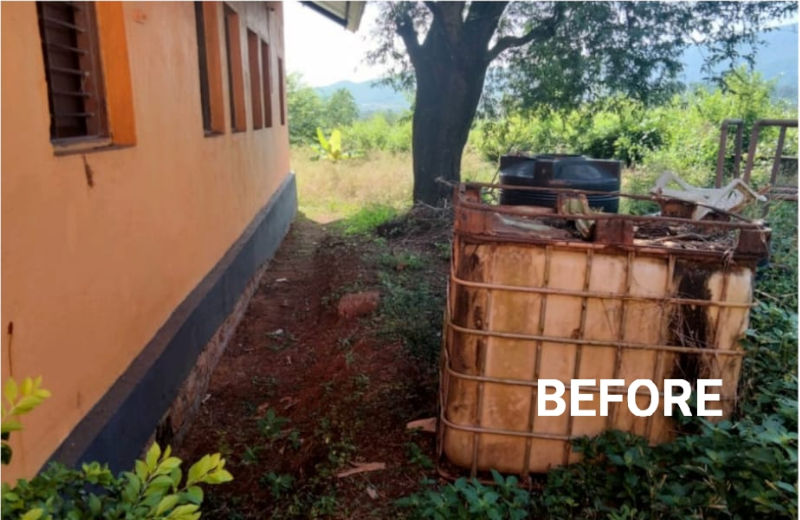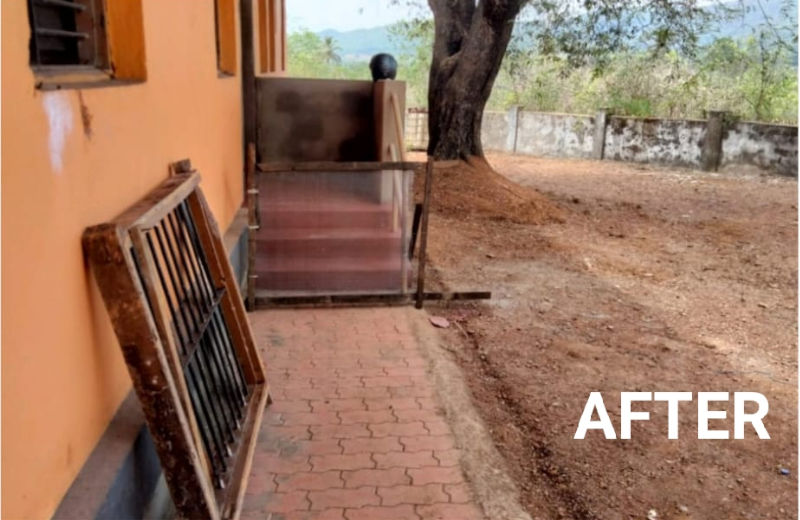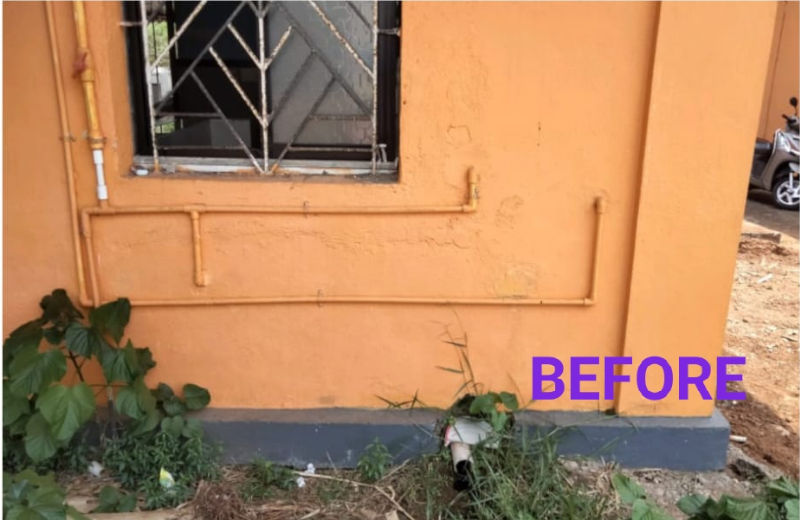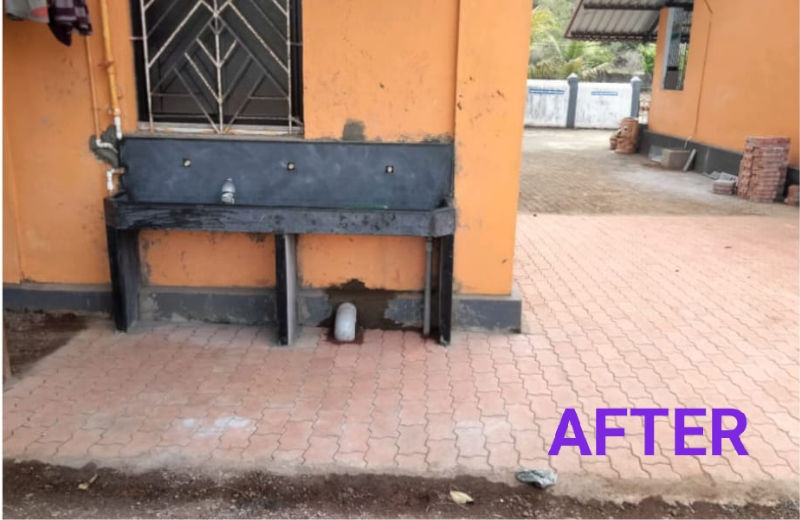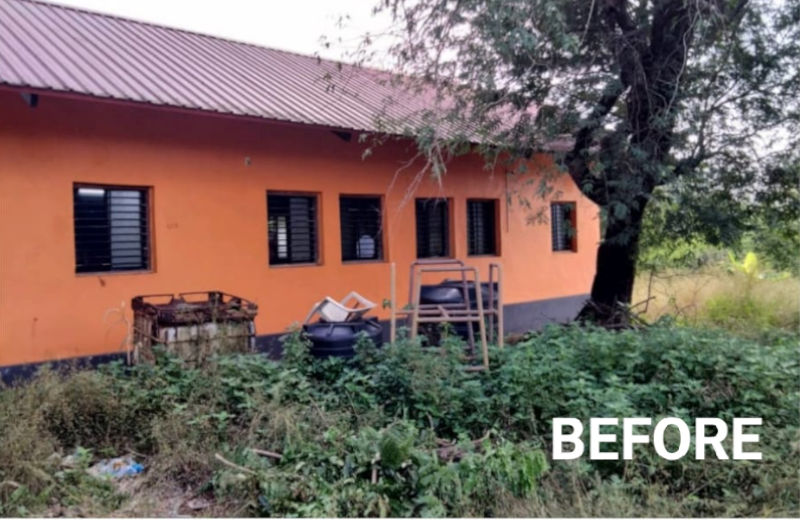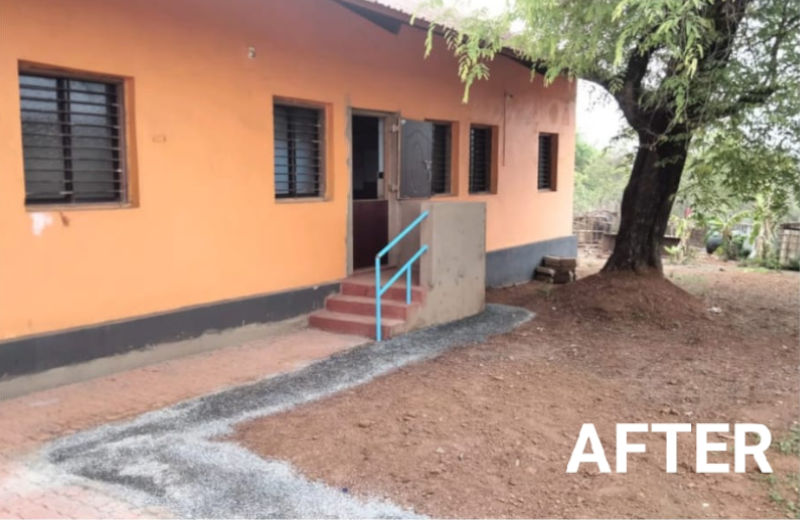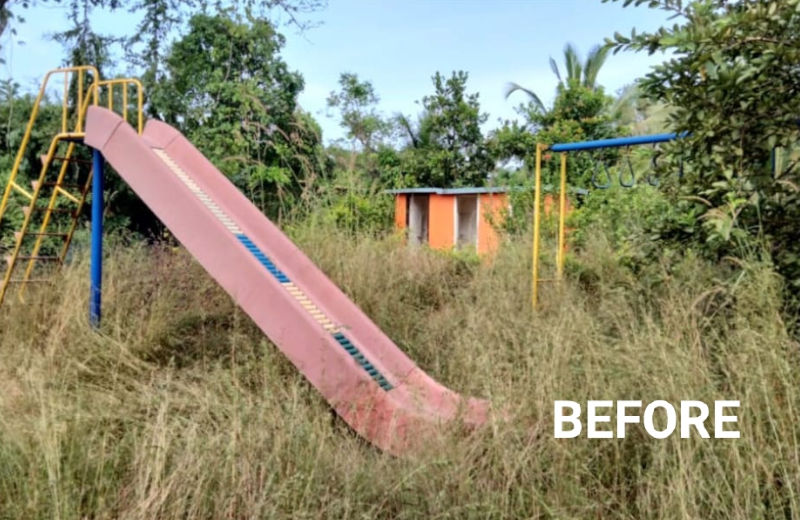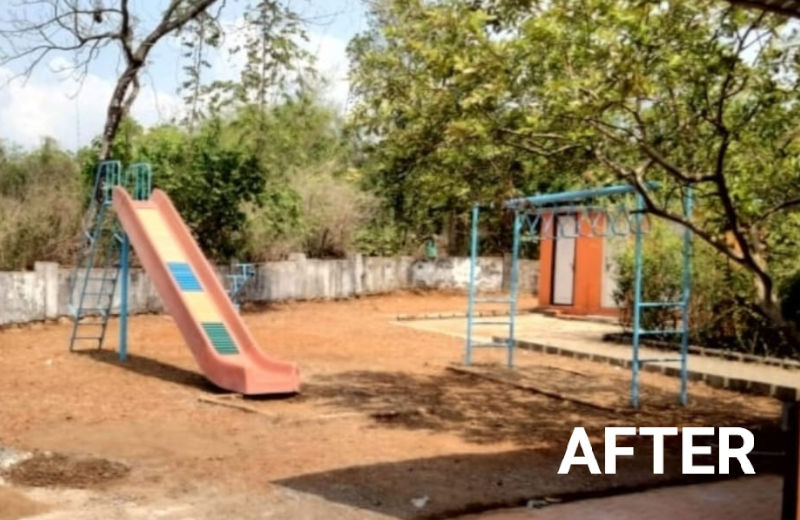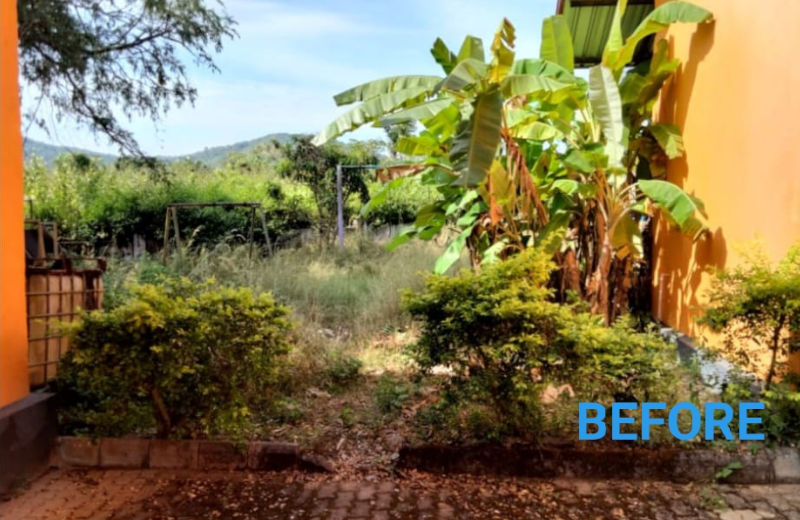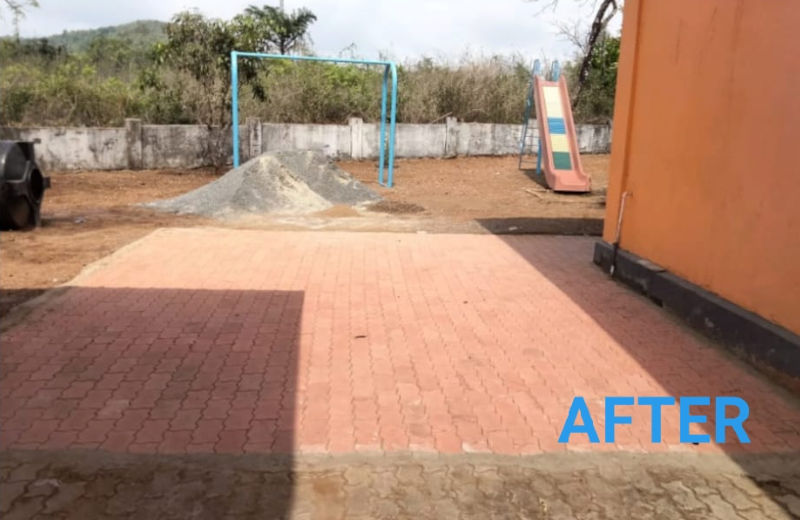 Dempo Vishwa Gramshala recently refurbished the playground at our adopted Primary School campus at Maini. DVG addressed the important issues of ensuring child security and facilitating adult supervision by reconfiguring and installing an exclusive back entrance in the main building allowing the front street entrance to be locked during operational hours.
Blind spots on Primary campuses are potentially dangerous and at Maini, being a remote rural campus often with only one supervising teacher present, it was particularly important to optimize the teacher's view of the children at all times.
Now children can enter and exit the building to play or use the toilets under the watchful eye of their teacher and NEVER be out of sight. With the installation of an exclusive back stair and door from the classroom, children are always under adult supervision, even when the teacher is inside the building.
DVG cleared, levelled and resurfaced the large playing area, repaired all existing play equipment and built a "child-friendly", properly draining, hand wash directly on the playground. Old derelict water tanks, broken metal play equipment and other rubbish was removed as well.
A weed-free crushed granite playing surface keeps weeds down, is relatively soft on little knees, and diminishes the chances of unwelcome reptiles in play areas.
Snakes and reptiles are always a problem in our village schools. DVG actively works to clear debris and repair structural barriers which keep snakes away from our children while they're playing or using the toilet facilities.
DVG also installed interlocking pavers to extend the clear circulation spaces and learning areas of the surrounding outdoor space of the main building.