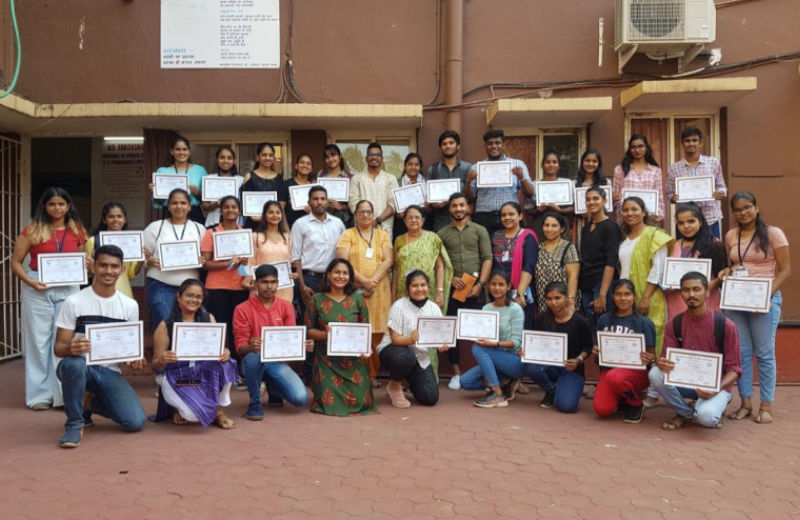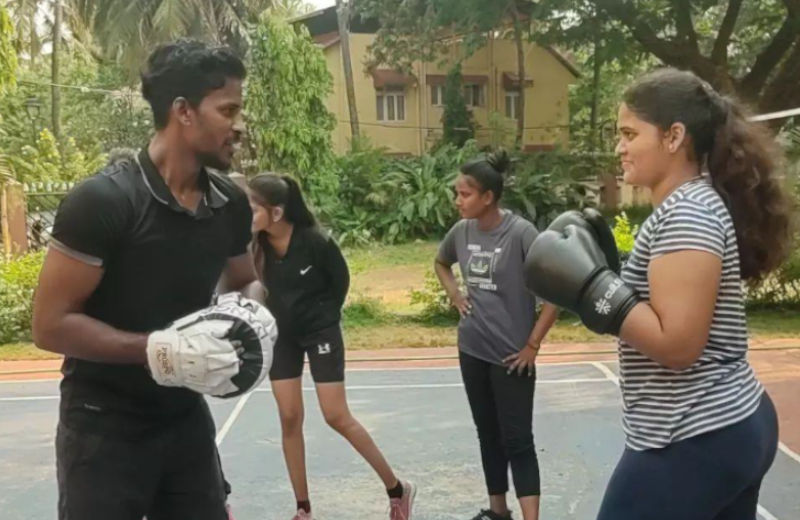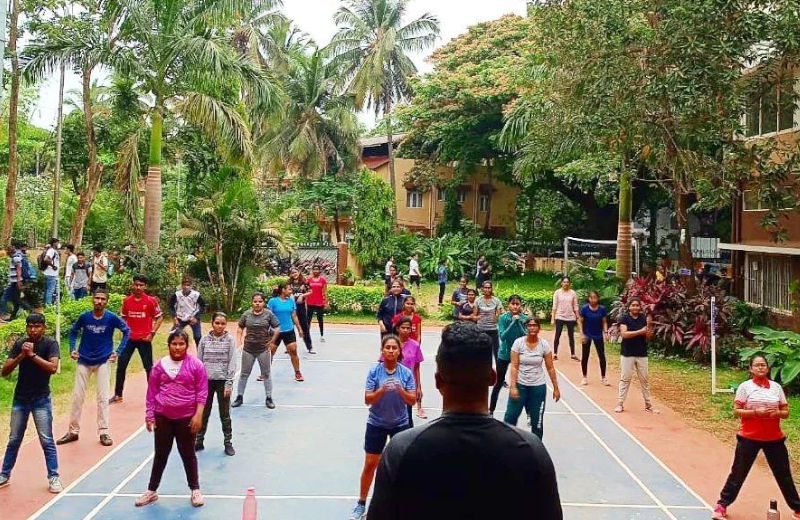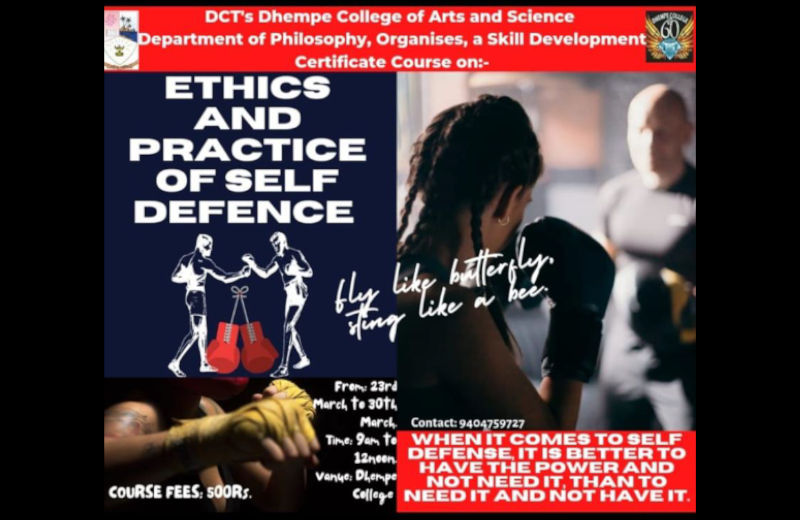 Aims of the course:
The student can identify individual and social concerns and needs regarding self-defence and has the means to address those concerns and needs.
The students personal awareness of his/her surroundings in the immediate, short and long terms can be heightened.
The student can develop strategies for staying safe at all times.
Learn when to and when not to use the ability to defend one's own self.
The Department of Philosophy had a triumphant start with the Skill Development Certificate Course (30 Hours duration) titled "Ethics and Practice of Self Defence" which was held from 23rd March, 2022 to 30th March, 2022. The students were trained under the guidance of eminent and enthusiastic Resource Persons such as Mr. Akash Salgaonkar Assistant Professor, Department of Philosophy, Dhempe College, Mr. Malliksab Chapparband, Mr. Pralhad Panda, Mr. Rahul Naik, Ms. Alina D'souza and Mr Raul Rametri.
Students learnt various new and unique ways to protect themselves as well the power of Self Defence, when to and when not to use this power. Students also comprehended that with power comes responsibility and with the ability to defend comes the code of Ethics. Students thereby, comprehensively learnt the meaning and use of Ethics. The students put in tremendous efforts to complete the workouts throughout the course. The students were given an exposure to experience live matches at Athletic Stadium Bambolim on 27th March, 2022. They were given an open access to practice with the equipment which are used for fitness and boxing. The total participants were 30 in number. The course was coordinated by Ms. Sendra Florencia Pereira, Assistant Professor, Department of Philosophy, DCT's Dhempe College of Arts and Science, Miramar Goa.