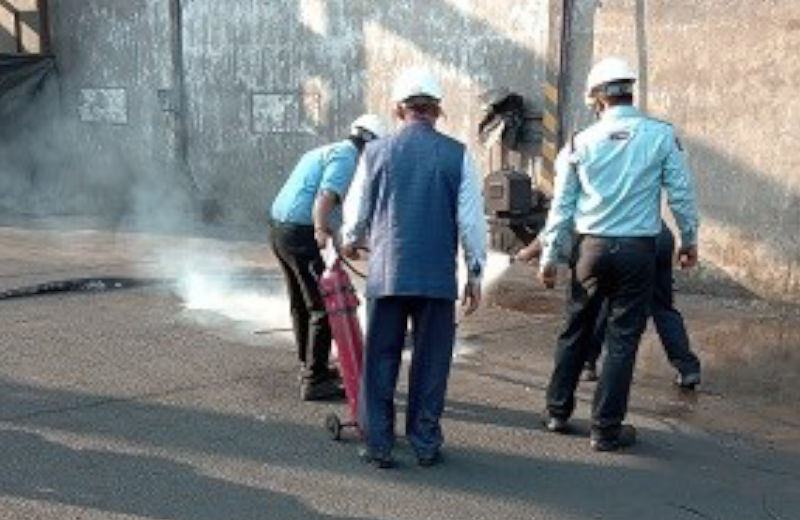 A training programme on Firefighting was conducted for the employees of Goa Carbon Limited's Paradeep Plant on 16 December 2021.
Mr Ramchandra Sahoo, Retired Officer from the Department of Fire and Safety conducted the training, consisting of classroom instructions and practical insights.
Thirty employees from the unit participated in this training programme.
The trainer provided instructions on firefighting techniques, quick response action and measures to ensure safety, prevent fires and handle fire without casualty or damage.
They conducted live demonstrations of firefighting and equipment for better understanding of participants.
Participants learnt how to use different types of fire extinguishers and how to rescue people from fire.