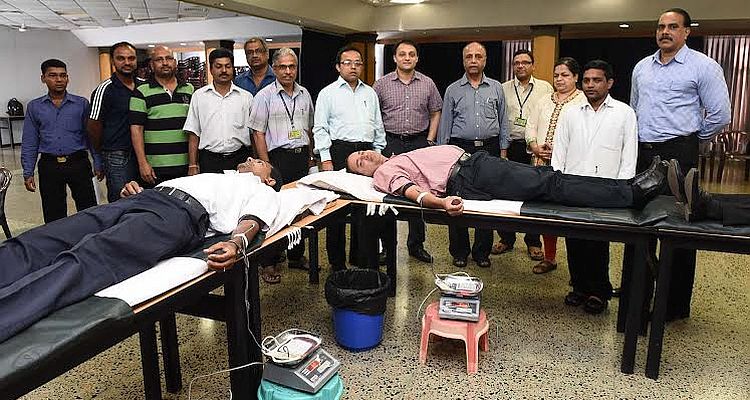 The sixteenth anniversary of former Chairman Vasudeva V. Dempo was observed with much solemnity at Dempo House on 28th November, 2015. Naguesh-rao, as the former business leader was fondly known, remains a much-loved and much-missed figure owing to his human qualities of warmth and empathy and his untimely demise at 63.
The anniversary observance began with Chairman Shrinivas V. Dempo leading members of the Dempo family, Management and Employees in garlanding the bust of the late Naguesh-rao in Dempo House, the group's corporate headquarters. This ceremony of remembrance was followed by the annual giving of blood by employees at the drive conducted by the Blood Bank of Goa Medical College & Hospital, Bambolim, each year on the same day.
Twenty-nine employees donated blood at the drive, a fitting tribute to the humanitarian zeal of former Chairman Vasudeva V. Dempo.