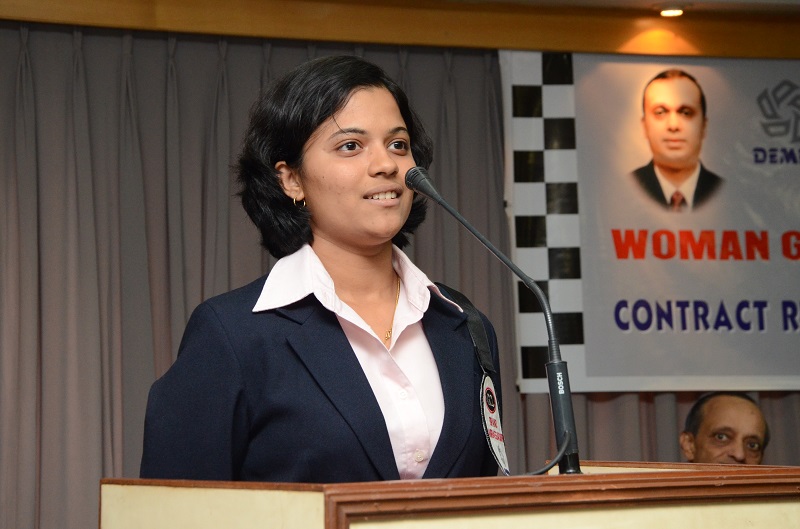 Goa Carbon Brand Ambassador & Woman Grandmaster Bhakti Kulkarni  emphatically won the prestigious Asian Women's Chess Championship which ended at Tashkent, Uzbekistan, on Friday, the 3rd June.
Bhakti remained unbeaten in the competition and, has besides, booked a place for herself at the forthcoming World Chess Championships. The Dempo sporting ambassador also took home US $5000 as prize money.
Bhakti is all praise for her coach, Dronacharya Award recipient Mr. Raghunandan Gokhale. "Hats off to Gokhale sir! He knew exactly what strategy to adopt and I just followed it", says Bhakti, who was 16th-seeded in a challenging line-up of 34 top Asian players from countries as diverse and as fiercely competitive as  China, India, Iran and Vietnam.
However, the woman grand master played aggressively and took an early lead with a scintillating win over top-seeded Sarasadat of Iran in the 4th round itself and never looked back. A quality you have come to expect from the GCL Brand Ambassador!