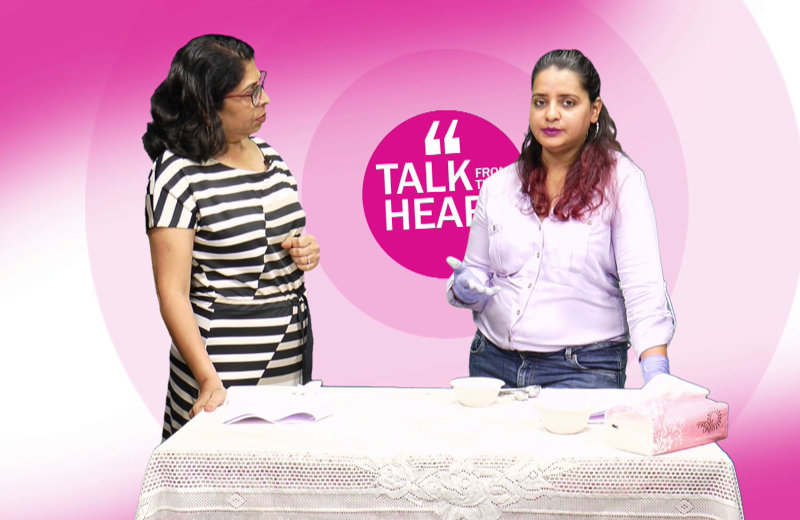 What we apply on our skin is as important as what we consume. Care and caution are necessary while purchasing and using skin care products as our skin absorbs up to 60% of what we apply on it. The majority of mainstream skin care products contain a cocktail of toxic chemicals, allergens and irritants which make their way into our body, our blood and lymphatic system. This can give rise to various challenges especially for those who suffer from severe skin infections or allergies.
Over the past few years, awareness about natural and organic products has increased, which has led to a demand for products that are good for the skin and at the same contain no or minimum amounts of chemicals. These products however do not come cheap. To address these issues, The Navhind Times invited entrepreneur and founder of Glow Co, Ratasha Agarwal, on the Talk from the Heart show that aired on the Goa 365 channel on Sunday, July 25.
Agarwal began the show by expounding on the importance of using organic ingredients and products for the skin. Illustrating the benefits of these ingredients and products with her own story, she explained how her skin condition motivated her to research into the field and create products that were suitable.
Highlighting the role of a daily skincare routine, she said, "We all need a basic daily routine which includes cleansing, moisturising and toning. "Since we lose natural oils and enzymes every day, this routine helps to retain the natural oils while keeping the skin protected from external elements." Oil-pulling she explained was necessary to start the day with and suggested sesame oil, coconut oil, palm oil, almond or jojoba oils as good cleaning agents for the face.
For toning she recommended a lemon and aloe toner or Panchamrit cubes. She explained and demonstrated how these cubes are to be made using cow's milk, curd, honey, jaggery and ghee.
Describing in detail the role and benefit of using each ingredient, she made organic skincare at home simple, inexpensive and fun.
Basic morning routine
Exercise daily
Maintain a balance in work, rest and meals time through time management
Practice dincharaya which is ayurvedic time routine of 6am to 10pm
Take head oil massage couple of times a week
Get proper 7 hrs or sleep at least
Spa Scrub for body and face
Tulsi powder  1tspn
Pudina powder 1tspn
Multani miti 1tspn
Rose petal powder 2 tspn
Sandalwood powder  2 tspn
Mix with rose water to form a paste.
This can be used with coconut oil/ curd  as well to massage into the skin.
How to use the pack
Gently massage into your skin, keep it on for around 10 to 15mins so skin can absorb the nutrients and then wash it off.
Can be used twice a week.
Peppermint foot scrub
Rose petals  5gms or rose oil
Coffee powder  1tsp
Sugar     ……..2tbspn
Peppermint essential oil  1ml
Coconut oil   2tspn
Mix all the ingredients to make the scrub.
Benefits of this scrub
This is a mild exfoliating scrub for removing dead skin and dry skin from the foot and heel area.
Coffee helps remove tanning and simulate the skin for better skin texture  and coconut oil nourishes the skin as most people have very dry or mature skin in this area.
Why peppermint oil?
Peppermint oil is a bit strong but it has amazing skin healing properties
Also the smell helps keeps feet fungus and order at bay.
Skin nourishing pack
Masoor dal powder  1tspn
Vitamin E  tablet   1 or 2
Multani miti or fullers earth 2tspn
Sandalwood powder 2 tabspn
Mix with rose water or curd
Masoor dal or red dal  works as an excellent  cleansing agent for skin it also has properties which help get rid of dead skin and work on the complexion of skin.
It helps remove excess oil so very good for people with oily and combination skin.
DeTan facial pack
Honey 1tsp
Gram flour or besan 1 tbsp
Turmeric  1/2 tspn
Lemon juice 1/2 tspn
Mix all these ingredients and apply on face. Rinse with normal water and pat dry.