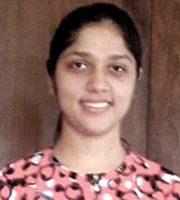 In a bid to ensure their children score exceedingly well, parents often pressurise their children to work harder. They admit them for tuitions, prepare time-table and constantly remind them of studies. However, state-level commerce rankers of S S Dempo College do not feel tuitions are a prime necessity to score well. NT Kuriocity speaks to them about their journey and achievements in the stream of commerce.
I scored 83 per cent. Although I worked hard for my examinations, I was completely surprised when I got the news that I was the first ranker for BCom at the state level. It wasn't expected and I felt ecstatic.
We had subjects like income tax and mathematic but I didn't feel the need to go for any kind of tuition classes. It was great to study on my own as I got to know my strengths and weakness. Studying on my own isn't too difficult. In fact it's a good experience as one can spend some time knowing oneself and for the same reason I would suggest BCom students to study on their own. Besides, teachers helped us a lot.
I didn't keep any particular time for studies. I studied as per my convenience. I also took breaks in between, that kept my mind fresh and helped me concentrate on my studies. My family did not really help me with my studies, but in terms of emotional support and other aspects, they were definitely supportive. Currently, I am pursuing MBA in Financial Services at Goa University."
Sana Khwaja, Caranzalem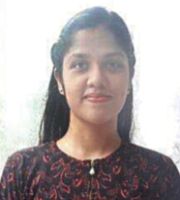 I stood 5th in BCom all over Goa, and it was a huge surprise. To be frank, I did not expect to score a rank. Although I am happy with my marks, I am not completely satisfied as I expected 83 per cent or 84 per cent. But it is very difficult to score so much.
S S Dempo College comprises of a helpful faculty. They are experienced and can point out the weaknesses of a student for them to improve further. We received good feedback from them for our queries too. Hence, I never felt the need to go for tuitions. I personally feel that tuitions are a waste of time. I didn't go through any major challenges, just a few with final presentations and assignments as they were external.
Sana Khwaja is my twin. She stood first in Goa in BCom. We never studied together, we preferred studying separately. My parents supported me throughout. Currently, I am pursuing MBA in Financial Services at Goa University."
Sobia Khwaja, Caranzalem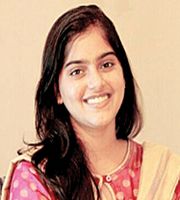 I feel great because I aimed for a good percentage but never expected a rank. I achieved 6th rank in BCom. My hard work was worth the rank I scored!
I had to attend tuition class for accounts tuitions in the sixth semester. My mother who is an accounts teacher guided me with my account studies too.
Teachers at Dempo College are cooperative and always ready to lend a hand. My parents too didn't pressurise me in any way. My study timings were flexible and I would study at my convenience.
Personally, I loved commerce. It is a good stream and it keeps one updated with current happenings. I would like to advise commerce students to have a definite aim. They should convince themselves first to score higher. Until they convince themselves, nothing will work out.
Currently, I am doing MCom at Goa University and I want to become an accounts lecturer in a college."
Raashi Panvelkar, Dongri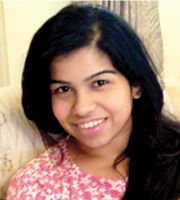 I secured 9th rank with 80 per cent. I am happy with it, but there are always chances of improvement, hence, I expected a little higher. However, it depends on the type of answers you write. I scored well at quantitative subjects but my theory was weak.
Many people believe that commerce is an underrated stream but it's not true. Any stream for that matter requires much hard work and score to achieve and gain the highest through it. No stream is underrated. A student must note their strengths and weaknesses, and choose the stream accordingly.
I believe in classroom studies, because teachers are well-versed with the exam portion and questions and the faculty at Dempo colleges guides students well. I attended tuition only for sixth semester. For me, it was just practice. Tuitions aren't really helpful if one does not pay attention in class.
I advise commerce students to enjoy their college days as they will never get them back and also concentrate in class as they will never get that time back either. During my course, friends helped me because we had group presentations, etc, where the performance of one's group members were important.
I want to get into teaching and so I am doing MCom at Goa University. It is my decision and my family are always happy and supportive."
Saylee Kunkolienkar, Caranzalem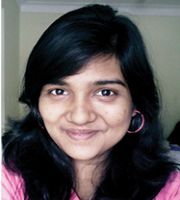 I secured the 10th rank and feel proud about my achievement. There were a few challenges with time management. There was so much to study and so little time, but I tried my level best especially for my final exam.
I dedicate my achievement to my parents because they always stood by my decision and did what was best for me. They are proud of me. I am also thankful to the teachers who guided me in college.
I am currently at Chennai and I am undergoing articleship training to become a chartered accountant.
Nivedita D, Chennai, (ex Tonca resident)