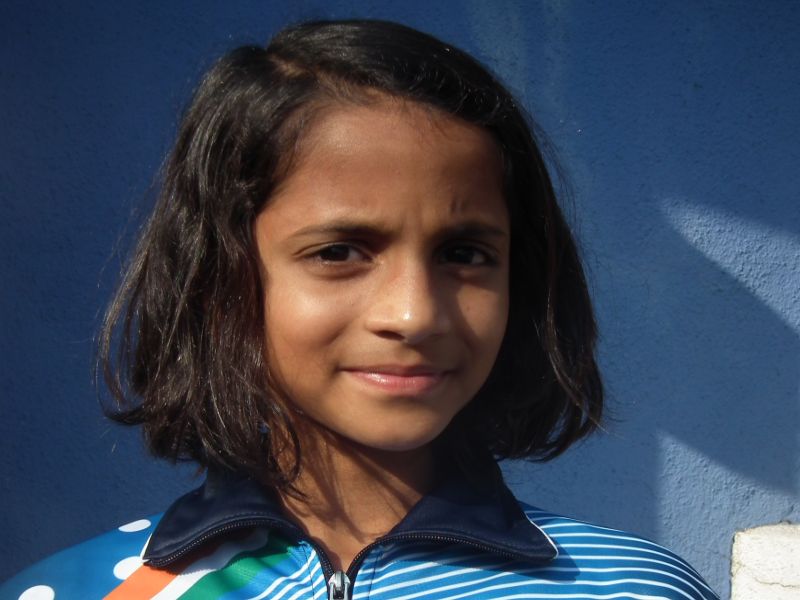 Dempo group concern Devashri Nirman LLP is proud to lead a helping hand to ten-year old Sanjana Manguesh Prabhugaonker of Panaji with her participation in the  UIPM 2016 BIATHLE/TRIATHLE WORLD CHAMPIONSHIPS  being held at Sarasota in the USA from the 19th to the 24th Oct 2016.
Little Miss  Sanjana has been placed in the Youth E ( Girls category ) of Biathle for TEAM INDIA, selected as she has been by the Modern Pentathlon Federation of India.
Miss Prabhugaonker is  10 years old and is a  Std. IV student of Sharada Mandir High School< Miramar, Panaji. A trained swimmer, she is undergoing  regular coaching  at the  Campal Swimming pool of Sports Authority of Goa under the  guidance of SAG Coach Shri Deepak Chhetry   for the  last three and half  years .  So far , she has won in all  28 gold, 9 silver, and 6 bronze medals  bringing her tally to 43 medals, apart from 3 individual championship trophies , and 3 NEW MEET RECORDS,   besides representing  GOA at  2 National Aquatic  championships –   in Pune  2015  and Bangalore 2016.
Sanjana Prabhugaonker is the  only Goan  swimmer to be part of Team India  this year from  among  20 swimmers hailing from states across India.
The Biathle event which Sanjana takes a crack at involves Running, Swimming & Running/Relay.
DEMPO wish Sanjana Manguesh Prabhugaonker all success in Sarasota!