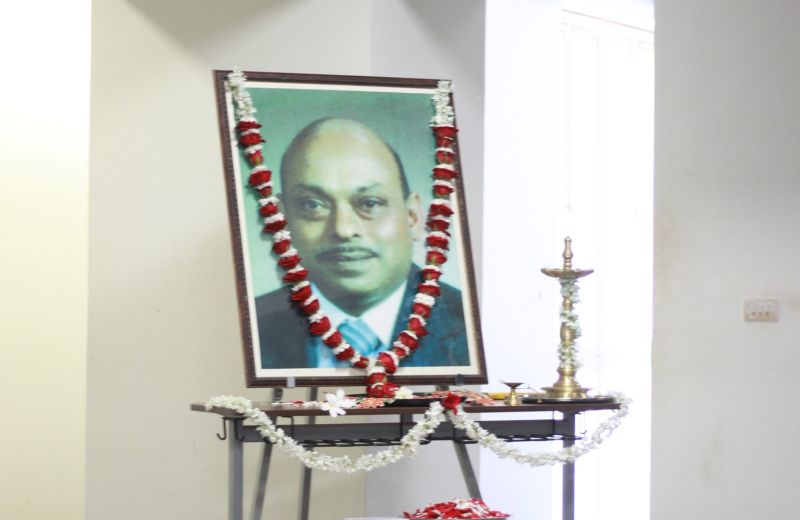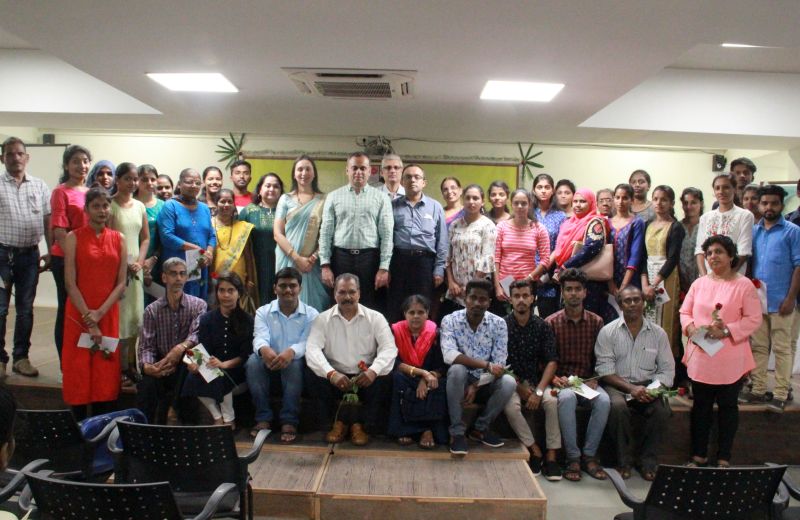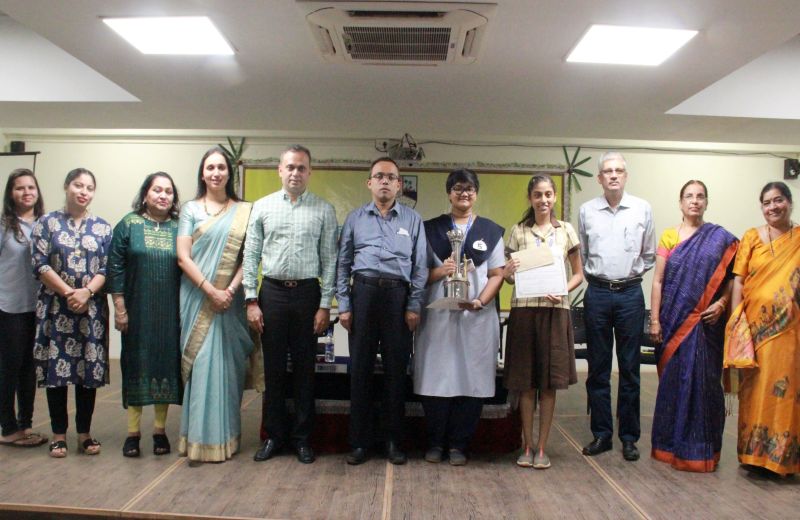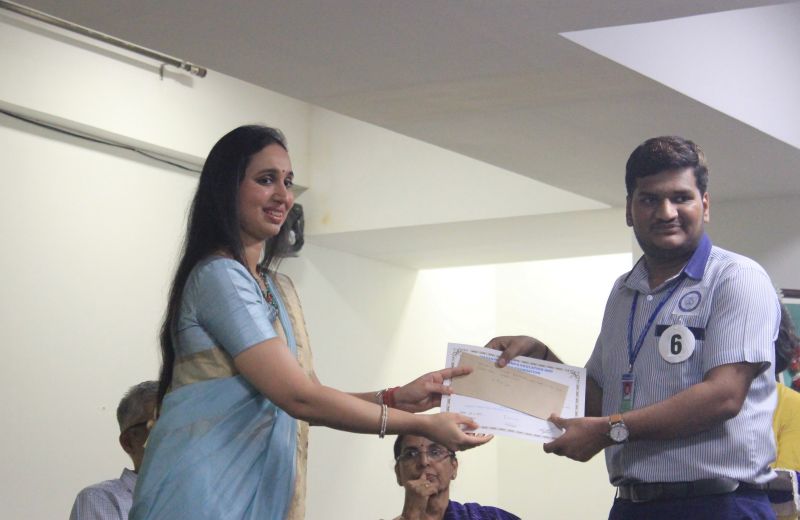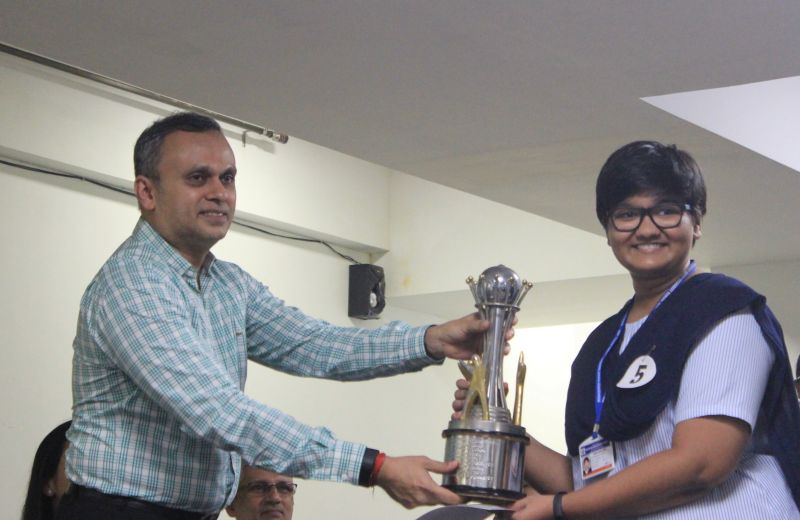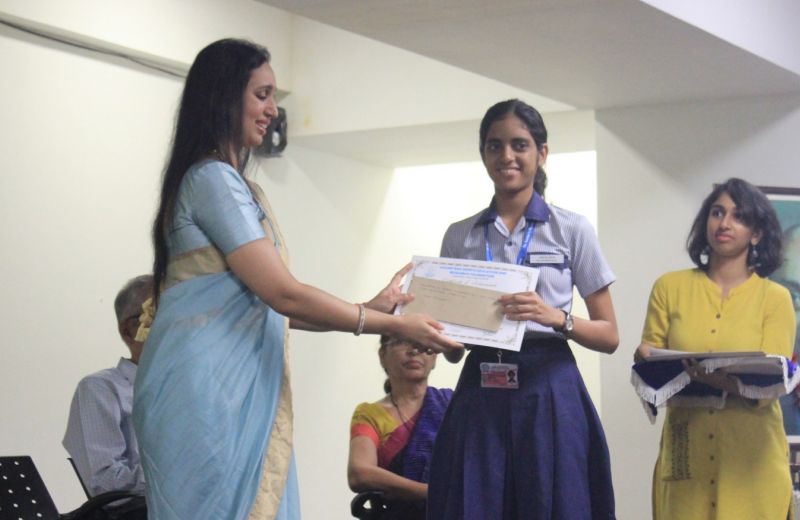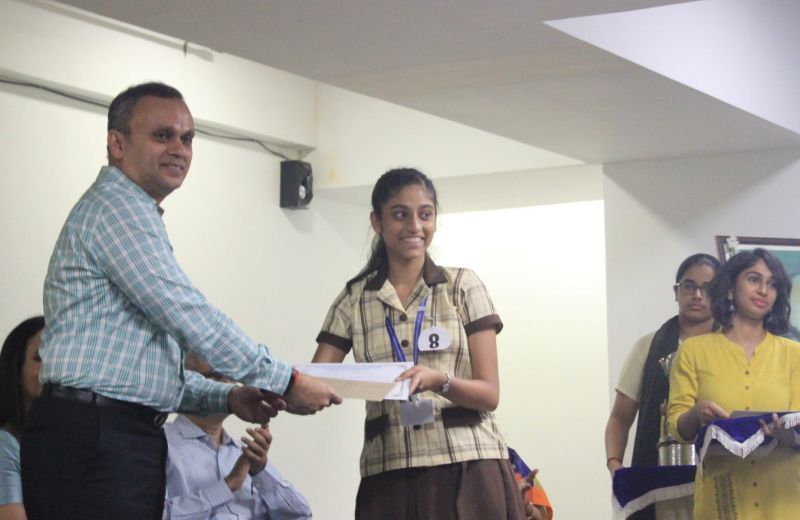 The Dempo Charities Trust offered homage to late Vasudeva V. Dempo on his 20th death anniversary at DCT's Vasantrao Dempo Higher Secondary School of Arts, Science and Commerce, Cujira. On this occasion, 'Vasantrao Dempo Education and Research Foundation' disbursed scholarships amounting to 8 lakhs to 53 meritorious students from all over Goa on 28 November, 2019 to motivate students to pursue their higher education and achieve their academic goals. The dignitaries who graced the occasion were Mr. Shrinivas V. Dempo, Chairman of Dempo Charities Trust along with Mrs. Pallavi Dempo and Mr. Yatish Dempo, Trustees of Dempo Charities Trust. The Chairman encouraged students to embrace education and create an active learning environment towards progressive change. Mrs. Pallavi Dempo also spoke on the occasion conveying that the Trust will continue to serve and support students through philanthropic activities to contribute the well-being of the society.
Mr. Rajesh Bhatikar, Administrator of Dempo Charities Trust welcomed the gathering and the Principal of the school, Mrs. Rupa S. Khope briefed on the life and achievements of late Vasudeva V. Dempo.
Earlier in the day, the school organised the 'Vasudeva V. Dempo Memorial, All Goa Inter H.S.S. Elocution Competition' which witnessed participation of 12 Higher Secondary Schools of Goa.
The winners of the competition were as follows:
First Prize: Ms. Aarya S. Redkar of Mustifund H.S.S., Cujira, along with a cash prize of 5000/- with a rolling trophy.
Second Prize: Ms. Arya Naik Kurade of Rosary H.S.S., Navelim along with a cash prize of 3000/-.
Third Prize: Mr. Anil C. Goswami of Kamakshi H.S.S., Curti along with a cash prize of 2000/-.
Good Attempt consolation prize along with cash prize of 500/- were awarded to
Megan Rodrigues of St. Xavier's H.S.S.
Esha Palkar of Dr. K.B.Hedgewar H.S.S
Soumya Y. Parsannavar of Don Bosco H.S.S., Panaji
The judges for the competition were Mrs. Vandana Sardessai, Mrs. Maya Sardessai and Ms. Vidhi Dand.
The topics for the competition were:-
Women Empowerment: The need of the day
Cyber Crime and the Indian Teenager
Swacch Bharat and the role of the public.
The vote of thanks was proposed by the Vice Principal, Mrs. Rekha Gurrala.