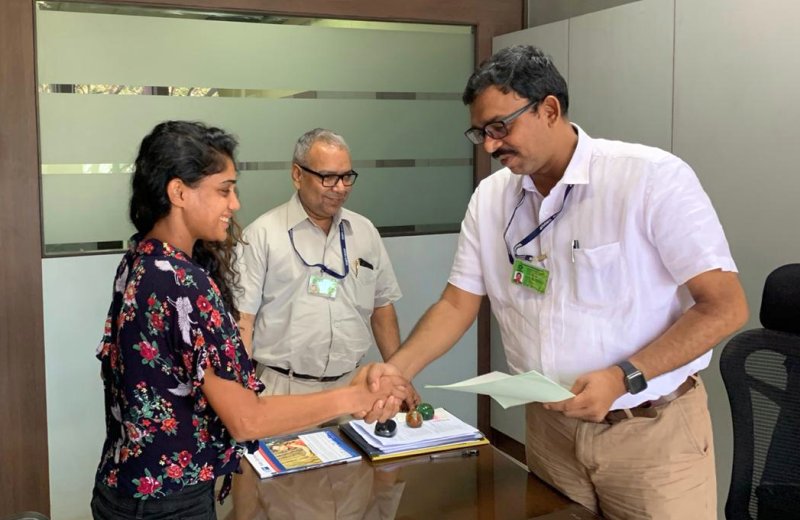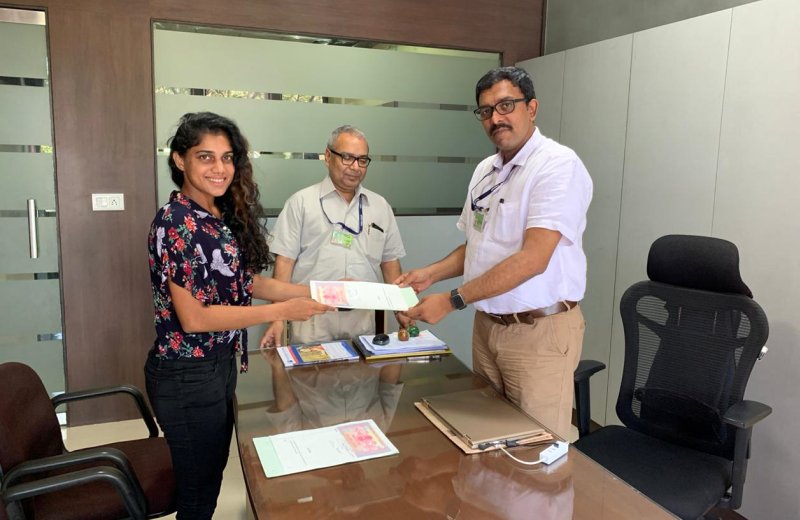 25 year old Goodwill Ambassador Natasha Marie Anne Palha signed an understanding with Dempo Industries Pvt Ltd promoting her pursuits in lawn tennis until the year that ends on the 31st March 2020, possibly the final stint in her ambassadorship with DEMPO! Dr. Krishna Gopal Rajanala, GM (HR) signed the understanding on behalf of the DEMPO entity as Head of CSR.
In line with Chairman Shrinivas Dempo's passionately held view that encouraging talented Indian youngsters leads to global achievement, Natasha became the first-ever Dempo Goodwill Ambassador over a decade ago. She played splendidly on a variety of surfaces – grass, clay, hard courts- across China, South Korea, Thailand, Egypt, Spain, and Australia, among other nations.
Natasha, who plays right-handed with a double-handed back-hand, is among India's higher-ranked Singles and Doubles Players in the AITA Women's list. Her career-high standing in the ITF World Singles rankings was 492, with a corresponding 418 in the Doubles rankings. Having taken a break nowadays to pay her attention to graduate studies at Carmel College for Women at Nuvem, Goa, her AITA rankings on the 18th November, 2019 stand at 16 in Doubles and 122 for Singles.
The Dempo Industries Ambassador plans to play further in Thailand and later in Egypt, while training under Coach Bendre of Pune, as she regularly does.
We at DEMPO wish Ambassador Natasha all the very best in her endeavours.