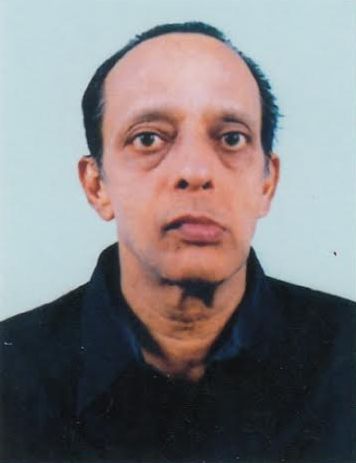 The Directors and Employees of the Dempo Group of Companies reacted with shock and grief to the passing away of their much-loved senior directorial figure, Mr. Soiru (Vishwasrao) Vaikunthrao Dempo, which happened at his residence at Dona Paula on the evening of Saturday, 19th September, 2015 after a brief illness. He leaves behind his wife, Mrs. Krishnakumari, two sons (group company director Yatish, and Rajesh), and a daughter (Kalyani), besides three grandchildren.
Most of those associated with the House of Dempo rushed to the residence to offer condolences to the bereaved family. Goans from across the state thronged the home to pay homage to a much-loved figure, an industrialist with a heart of gold. The funeral at the family plot at Santa Cruz the next day was attended in great numbers, including individuals in politics, government, industry, cultural fields and civil society in general, with all being one in praying for the eternal release of the soul of Soiru-bab.
The sentiments were echoed at a solemn ceremony of remembrance at the group's headquarters, Dempo House, Panaji, on Monday, 21st September, 2015, at which an emotional Chairman Shrinivas V. Dempo, accompanied by his wife, Executive Director Pallavi S. Dempo, extolled the virtues of the late Vishwasrao and spoke of the pain that the family was going through at the passing of the group's elder statesman. Others who eulogised the departed soul were Senior General Manager (Human Resources) B. T. Boke and Senior Manager (Administration), Wilfred S. D'Souza.
The condolence meet ended with the assembly of employees observing a minute's silence in memory of the ever-smiling Vishwasrao V. Dempo.