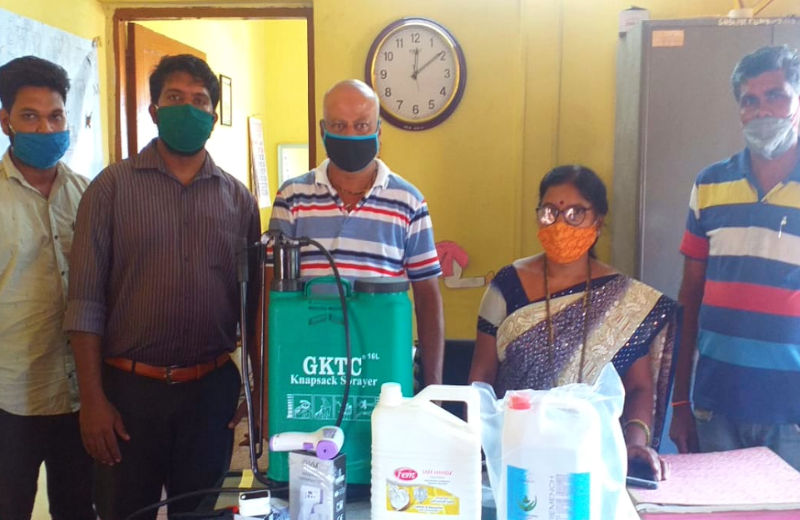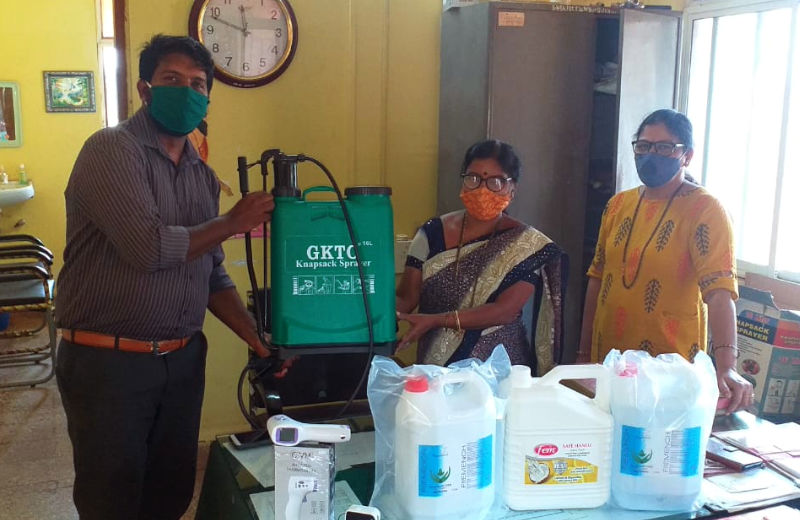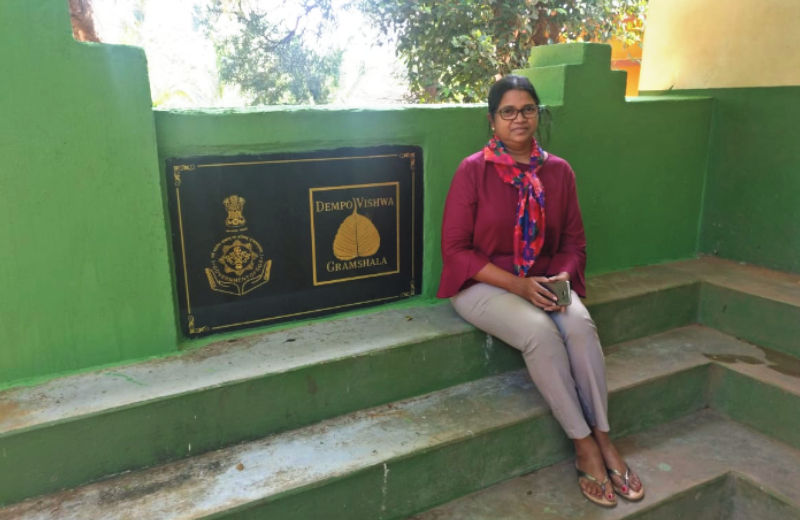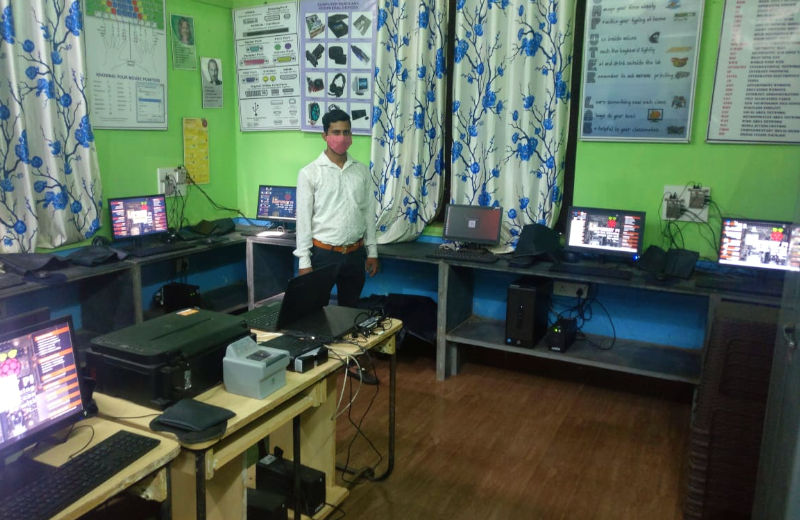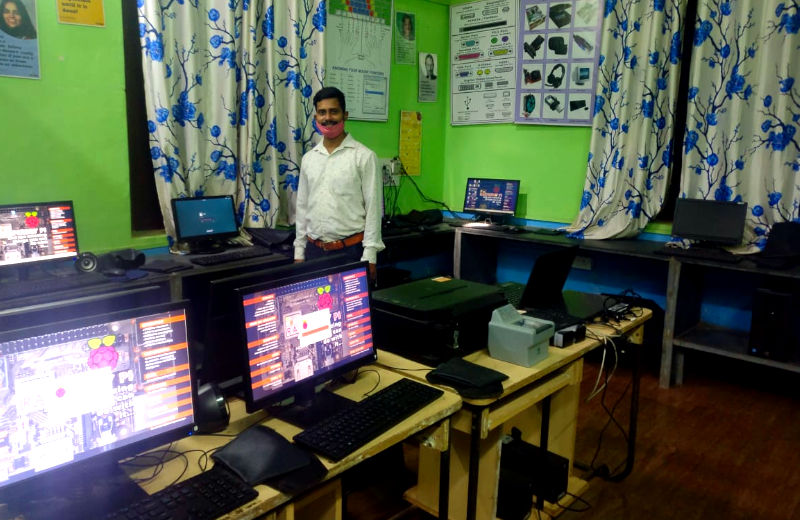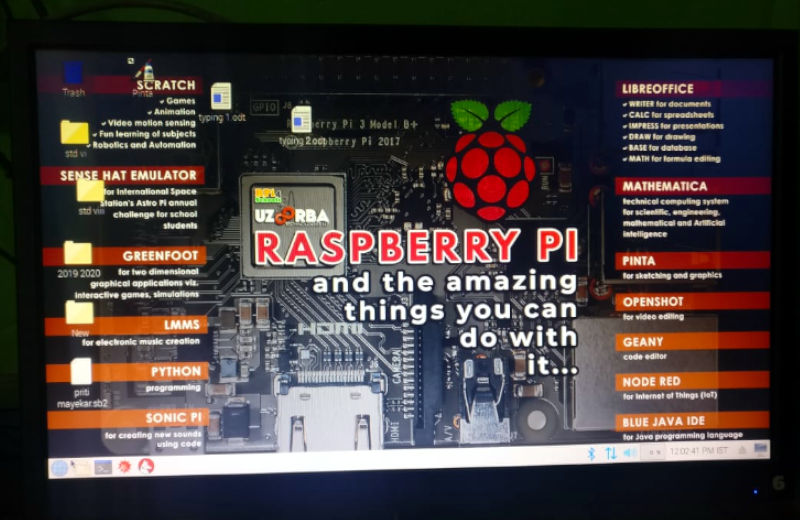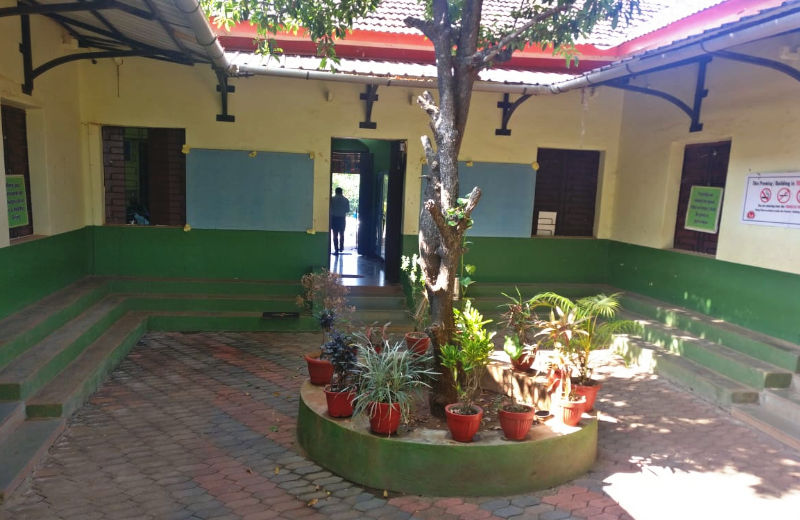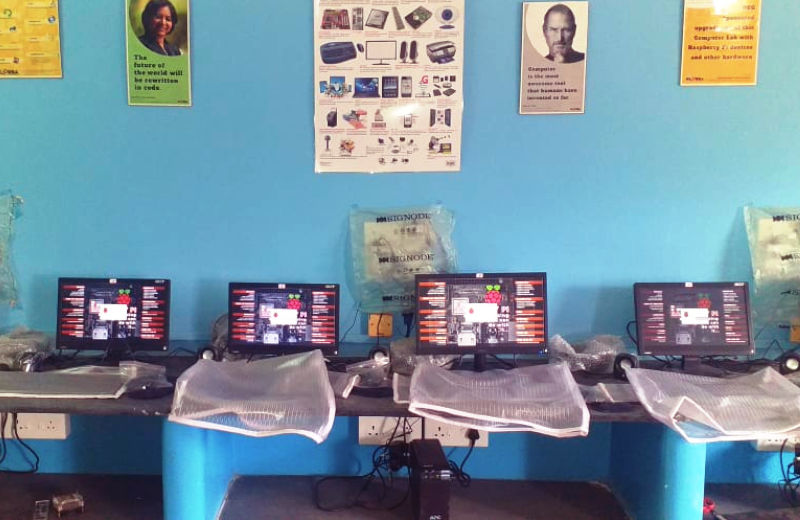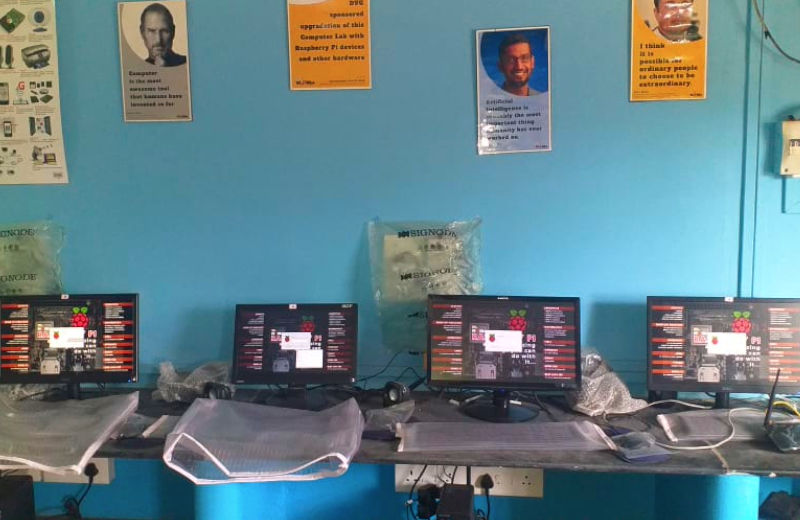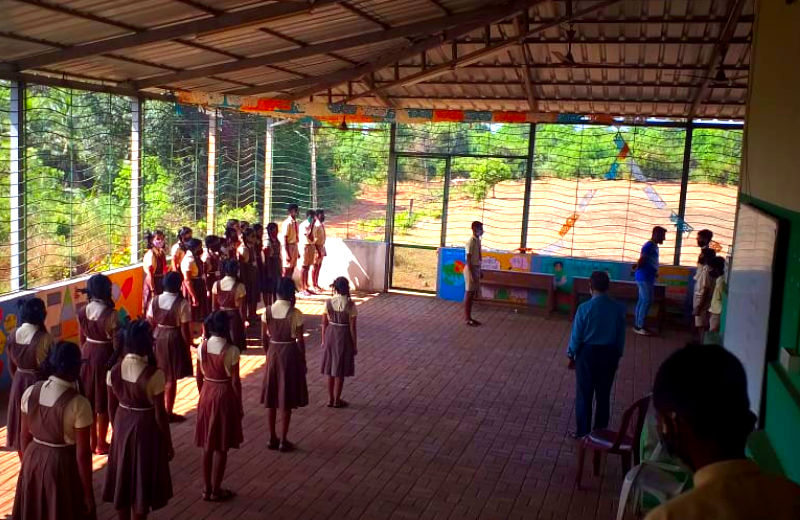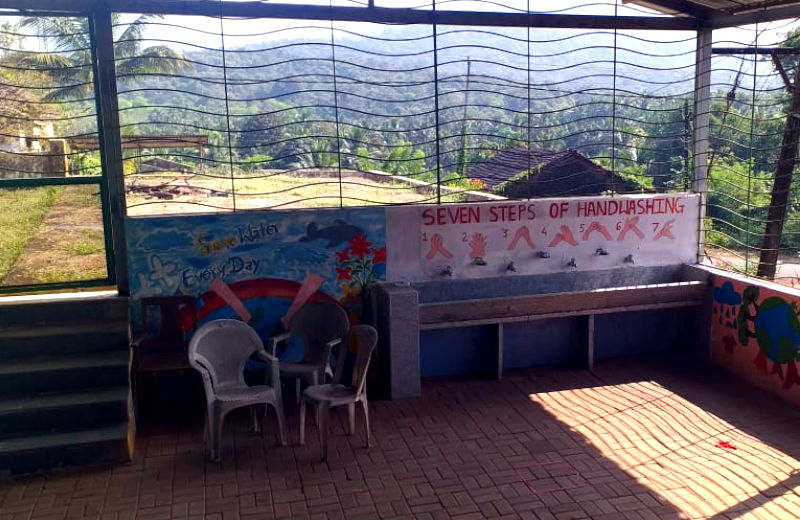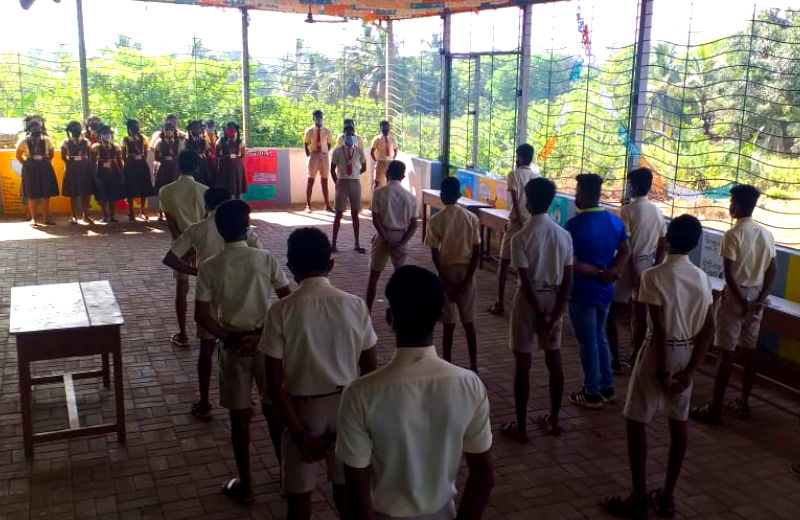 At the request of our Navelim Stakeholders', Dempo Vishwa Gramshala provided the Navelim campus with an anti-Covid sanitizing fogger apparatus to clean classrooms and public spaces.
DVG also presented the campus with an oxygen meter, thermal scanner and many litres of liquid soap and sanitizers to help our Learning Communities maintain good hygiene and health monitoring during these troubling times of the Covid-19 virus.
Part of the DVG modus operandi is to maintain close ties with our alumni campuses to ensure the sustainability of the benefits of the DVG programme. Both Dadachiwadi and Curdi High Schools' Raspberry Pi Computer Labs have been maintained beautifully even during Covid-19, and have proved invaluable to the Learning Communities to stay connected and current even during lockdown.
The DVG Community Hall in Curdi —a large, covered and secured, yet open aired multi-purpose space– has been a great asset to community efforts to social distance.
Likewise, the DVG covered courtyard at Dadachiwadi provides a pleasant, protected yet open air space for our Learning Community Stakeholders.