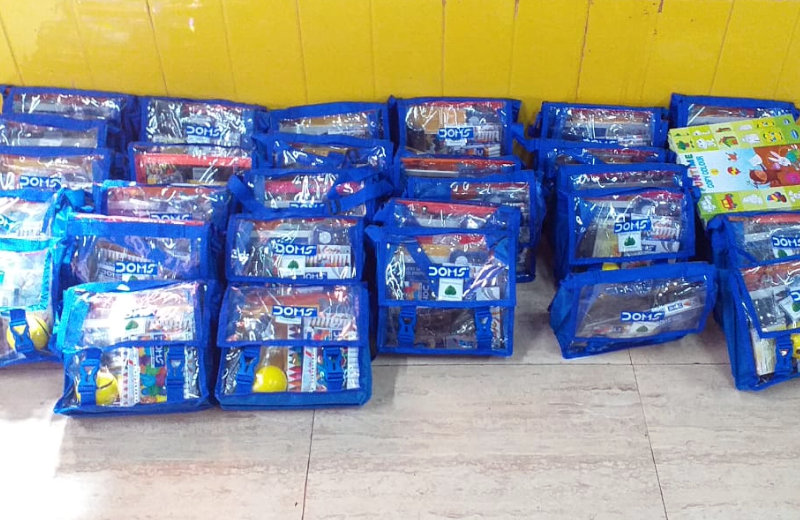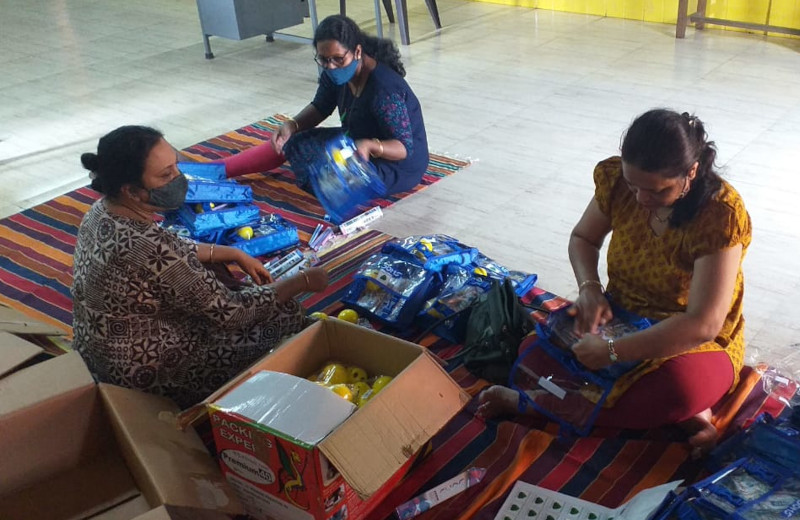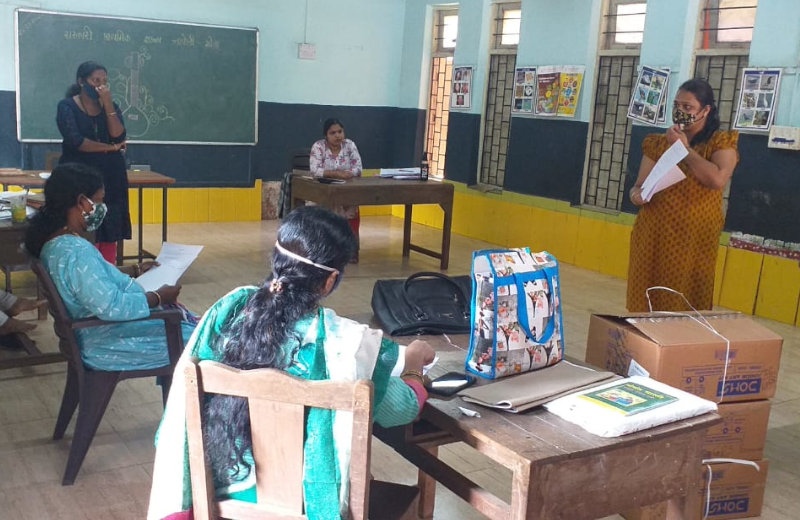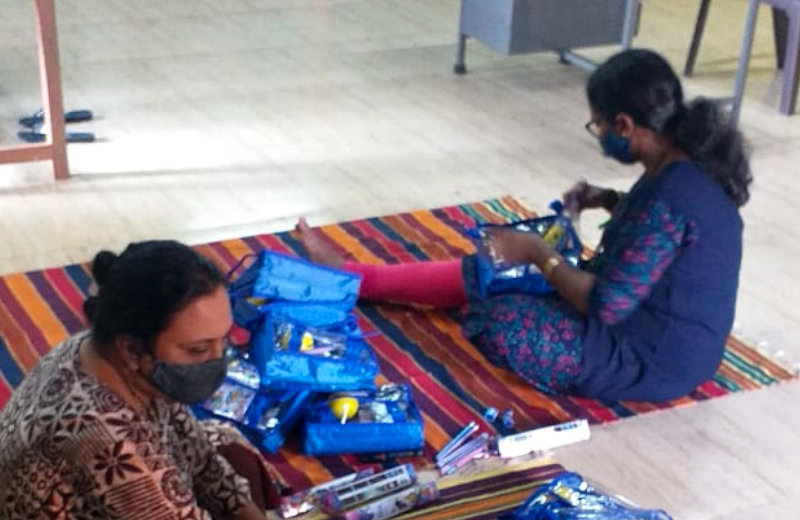 On November 25th 2020 the Dempo Vishwa Gramshala team led an on-site community outreach event with our Navelim Primary School faculty and staff. Although younger children are not back in school yet, DVG is keen on maintaining our presence, faith and goodwill among our Stakeholders during this difficult covid-19 challenge.
DVG Programme Manager Rupali Desai instructed faculty in the use of the newly presented DVG Educational Kit Bags to be distributed to every child in Standards 1-4, still quarantined at home without benefit of face-to-face teacher-led instruction.
Kits include a creative array of art supplies, slates and chalk, balls and skipping ropes for fun exercise, coloring books, and notebooks. Children will be allowed to use these kits at home for both their own projects as well as curriculum-based assignments.
Team DVG explained each item and encouraged faculty to be creative in assigning small, self-led projects which make maximum use of the items and engage children in educational activities while keeping it joyfilled!
Personally organized disbursement of the kits (through one-on-one meetings with parents held at the Navelim Primary School campuses) is a good opportunity for DVG community interface and to gain insight into the welfare of our Stakeholders during the time of covid-19 through brief, intuitive home surveys conducted by Navelim Primary School faculty and Team DVG.