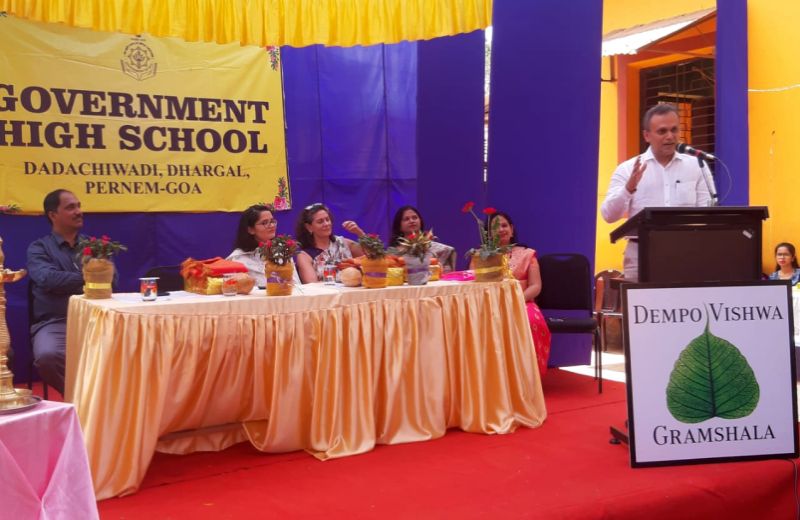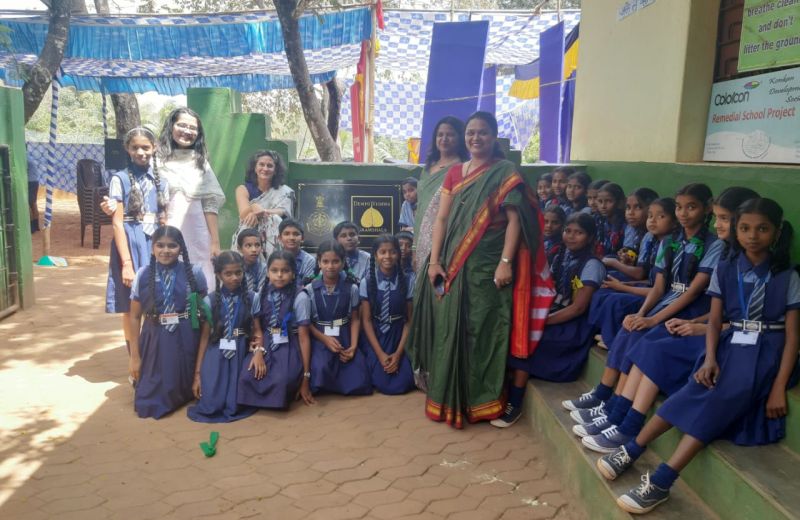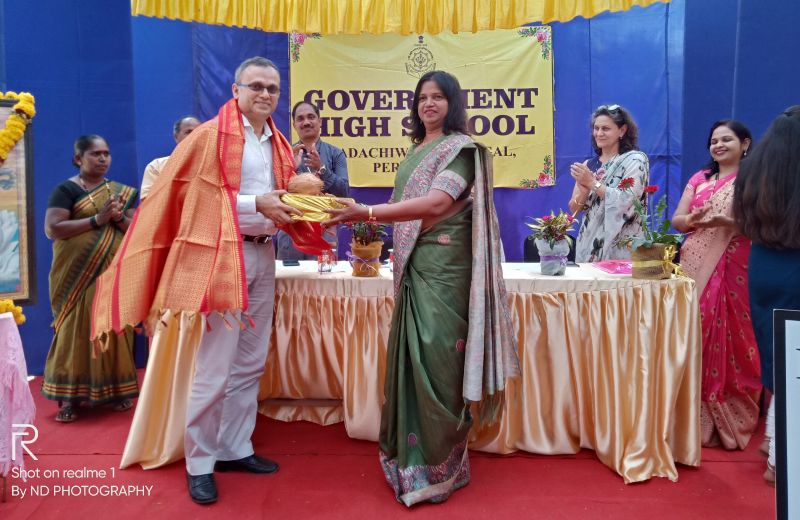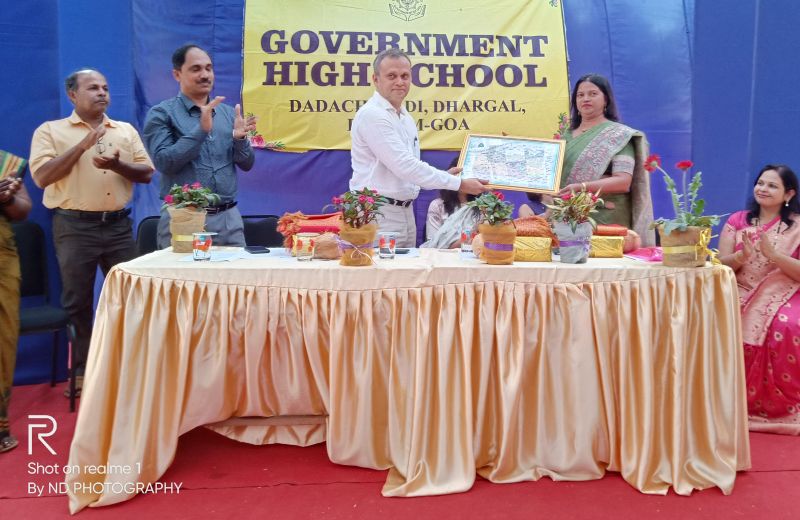 Dempo Vishwa Gramshala's adopted campus GHS Dadachiwadi held its Valedictory event on March 9, 2020.
Distinguished attendees included Dempo Vishwa Gramshala Patron Shrinivas Dempo, Director of Education Vandana Rao, and Deputy Director of Education Sailesh Zingde. DVG Programme Director V.M. Chowgule and Programme Manager Rupali Desai, Local Community Leaders, Faculty/Staff, students, and parents were also in attendance.
Dignitaries lighted the ceremonial lamp and received felicitations from the Learning Community.
The assembly heard testimonies from faculty, students and community members regarding the scope of influence of the DVG programme during the past 3 years of the programme.
Chairman Dempo addressed the assembly and interacted with Stakeholders, expressing his best wishes for Dadachiwadi's continuing success as a model school.
Director of Education Vandana Rao shared anecdotes from her own life as a student and encouraged the assembly to take personal responsibility to maintain the good practices and standards set by the DVG programme.
Two faculty members — R. G. Devasthali, Maths, and Prasad Gadekar, Computers – were commended for their outstanding participation in the DVG prgramme.
Both Curdi and Dadachiwadi campuses have been conferred "alumni status" in the DVG programme. As DVG moves on to the Navelim school system, DVG plans to embrace its Flagship campuses (integrating past experience with new challenge) in creating an enduring, dynamic network of the DVG ethos, systems, practices and educational culture throughout rural Goa.