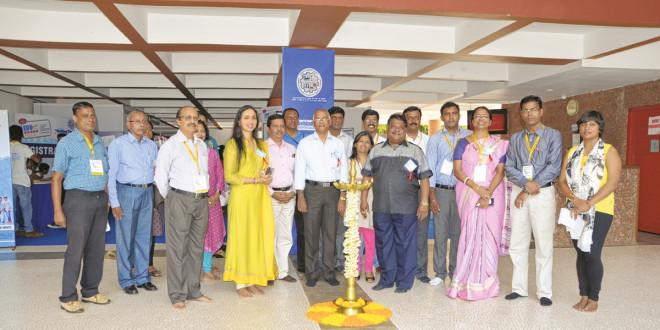 The two-day EduNext Goa 2015 was held at Kala Academy, Panaji on May 2 and May 3. Organised by S S Dempo College of Commerce and Economics in collaboration with Goa Government and The Navhind Times, the event focused on providing education and career solutions to the Goan youth.The event was inaugurated by Kala Academy chairman Vishnu Wagh in the presence of guests of honour Goa University Registrar Vijayendra Kamat and Director of Technical Education Vivek Kamat.
Apart from career guidance sessions, and a panel discussion on industry-institution linkage, there were two sessions conducted by psychiatrist Harish Shetty on stress management and motivation for students.
This year, there were 14 exhibitors from across Goa, Pune and Bangalore.