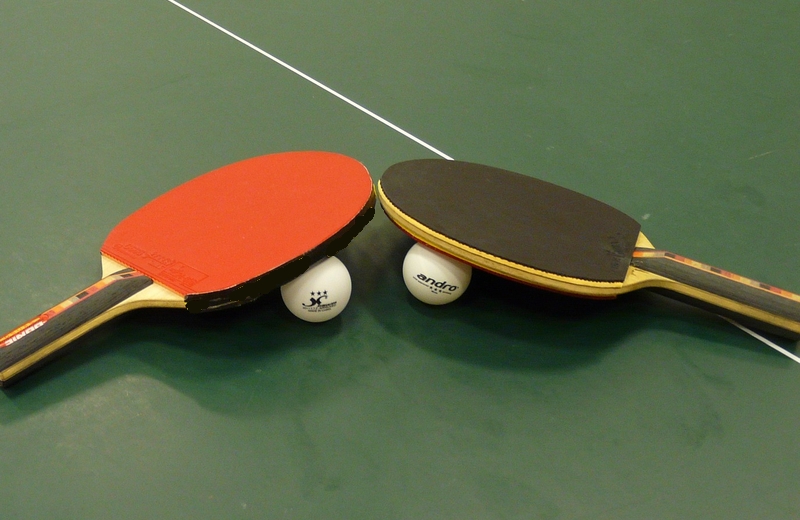 Goa Challengers proved that they were bruised and not battered when they finished where they started by tossing Puneri Paltan 11-4 to enter the semifinals of Ultimate Table Tennis in their debut year in New Delhi on Wednesday.
If the 4-11 defeat against U Mumba was tough, the 11-4 win against Pune in their last league match brought back to life the memories of Goa's opener against Mavericks Kolkata whom Goa silenced by the identical score.
Taiwan's Cheng I-Ching and India's Amalraj Anthony set the ball in motion for Archana Kamath to regain her form which appeared to have disappeared in the last game in which she lost her only game 0-3.
The Challengers formalised the last four standing with their win, joining U Mumba, Dabang Delhi TTC and Chennai Lions in the semifinals. Delhi and Chennai clash in the last tie on Thursday to decide the order of the line-up.
I-Ching and Amalraj romped home in their Singles matches and also successfully paired up in the Mixed Doubles to garner 8 mega points for Goa. Spain's Alvaro Robles and India's Archana Kamath collected 1 and 2 points each to make it a grand victory.
World No 9 Cheng I-Ching began Goa's charge, rattling Ayhika Mukherjee of Paltan with her array of big shots. Ayhika defended smartly in the first set but couldn't sustain the fight beyond the halfway stage. From 6-6, she capitulated to an 8-11 defeat.
I-Ching got a grip on her game by then, and bounced away to a 6-0 lead. She conceded only one point thereafter to make it a walk in the park. She was equally dominant in the third, wrapping it 11-5 to give the Challengers the perfect start. Alvaro Robles, however, couldn't contain Chuang Chih-Yuan in the Men's Singles, allowing Paltan to keep their heads above water. He stayed abreast of Chih-Yuan till 9-9 but gave away the next two points to go down 9-11.
The third set, however, proved to be beyond him, as Chih-Yuan broke away at 6-4 to wrap it 11-5.
I-Ching then returned to pair up with Amalraj in the Mixed Doubles, looking to seal Goa's place in the semis. They fell behind 0-5 quickly but had the temperament to recover and make it 6-6. They simply walked away from there to win the first set 11-7.
The second set, ironically, saw an exactly opposite story. I-Ching and Amalraj created a 4-point lead at 7-3, only to see the Paltan pair of Chih-Yuan-Ayhika catch up with them. They lost it 9-11. The Goan pair cut down their mistakes in the third to clinch it 11-7.
In the reverse Men's Singles, Amalraj got the better of Harmeet Desai 3-0. It proved to be a surprisingly one-sided contest, with Amalraj racing away to an 11-7, 11-7 win in the first two sets. The third was closer, with Harmeet even sniffing a win at 10-8. But Amalraj clinched the next 3 points for a satisfying win.
In the reverse Women's Singles, Archana Kamath overcame Sabine Winter, prevailing 8-11, 11-6, 11-9.
Back to where we belong: Amalraj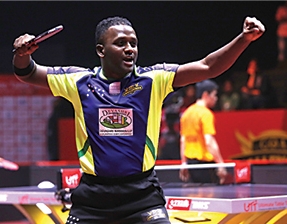 "It was a great feeling today. With our top player I Ching fine, the team was completed. Just having her back brought back the confidence in us. What happened the other day should now be forgotten," Goa Challengers captain Anthony Amalraj told The Navhind Times after Goa had sealed its place in the semifinals.
"The final standings will be decided after the match but we are not in fear of any team. We are ready to face any team," stated Anthony when asked the opponents Goa Challengers would prefer to face in the semifinals.
"One reason was that I Ching was ill and the other could be that we were a bit overconfident after our ride in the tournament. That is why we slipped in areas we should not have had. Anyway, we have regrouped and we will meet again tomorrow to see where we can improve as we march into the semifinals," slated Anthony.
"This is our maiden year and it is all the more reason for us to think big. We have started thinking big and shall finish it that way," promised Anthony.
Positivity is the key: Dempo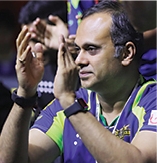 "It has been a great feeling from the start and it keeps getting better," buoyant Goa Challengers owner Shrinivas Dempo told The Navhind Times from New Delhi.
"Everyone has to be positive from the beginning. Winning and losing is a part of sports. What is important is the enthusiasm showed by the team in the tournament so far," claimed Dempo.
"The table tennis played has been amazing and the spirit of the team is very high. This has been a beautiful journey," described Dempo.