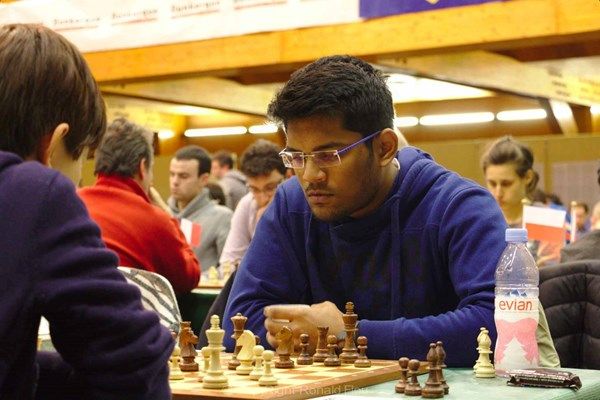 Chess Whiz Kid and Dempo Goodwill Ambassador, IM Anurag Mhamal secured his second Grand Master Norm at the just- concluded 32nd  International Open Cappelle-la-Grande Chess Tournament at Paris. He scored 7 points out of 9 rounds with 6 wins and 2 draws.  Apart from defeating three other opponents he overcame higher-rated international masters and grand masters, IM Kanarek Marcel of Poland, GM Vishnu Prasanna of India, as also GM Abhijit Gupta of India, while settling for draws with GM Jusspow  Artur of Germany and GM Danin Alexandre of Russia.
Overall Anurag finished 4th on tie-break ahead of Indian GMs Sasikiran, Gopal, Abhijit Gupta and M. R. Lalit Babu. He was the only IM to finish fourth among the first 19 contestants.
To date, the Dempo promotee is the only Goan player to achieve two Grand Master norms and is close to earning the Grand Master title, with only one norm left to earn.
DEMPO wish their ambassador a hearty Godspeed in realising his dreams of Grand Master-y!