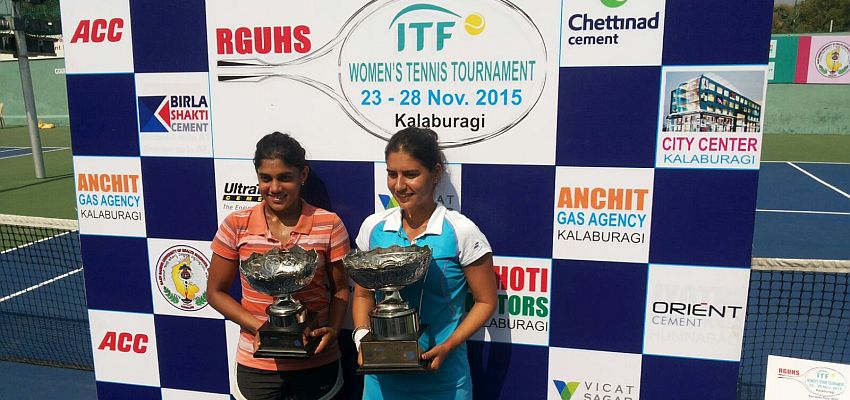 Dempo Goodwill Ambassador in Lawn Tennis, Natasha Palha, reached the finals of the RGUHS ITF $10,000 Tennis Tournament in the Singles category held at Gulbarga, Karnataka, in the last week of November, before succumbing at the last step to the top seed, Prerna Bhambri 0-6, 4-6.
The 21 year-old right hand, who plays with a double-handed back hand and was seeded second in the competition, had earlier beaten India's Eetee Maheta 6-1, 6-3, but had to be content to be bettered by a worthy opponent after dominating the rest of the opposition through the tourney.
DEMPO commend their ambassador in getting this far and offer good wishes for greater success in her playing pursuits going forward!