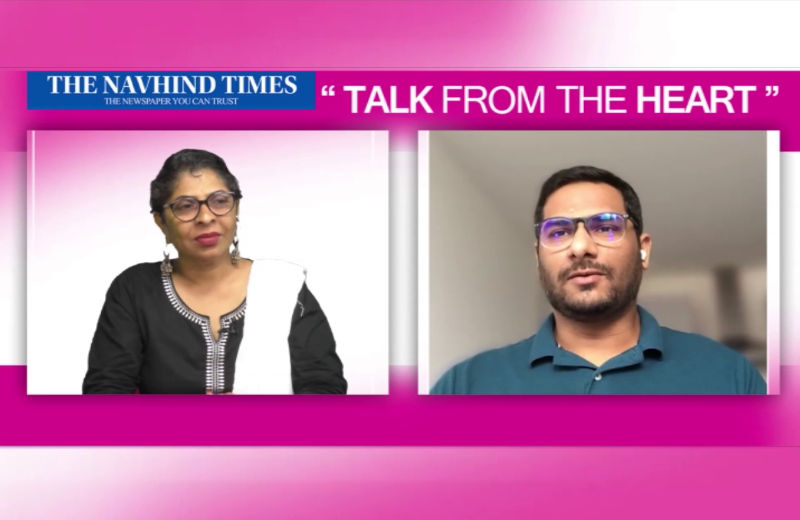 Our bodies were designed to move and moving every day has the power to improve every part of our body; right from our brain to our joint.  However the important aspect of movement is the ability to function without aches and pains and do it independently.
Brian D'Costa, s Musculoskeletal, Orthopaedics and Sports physiotherapist was the guest on The Navhind Times, Talk from the Heart show that aired on the Goa 365 channel on Sunday, August. D'Costa who has 13 years of experience, has worked in hospital, clinic and sports setups and is currently working as a musculoskeletal first contact practitioner in primary care in the UK.
Introducing Physiotherapy, D'Costa said it is a science-based profession, that takes a 'whole person' approach to health and wellbeing, which includes the patient's general lifestyle. Besides injury and surgery, physiotherapy also includes general complaints of sprains and aches and sports physiotherapy. "With more people become aware of the benefits of physiotherapy, many of the patients we see, are first-contact which means they don't go to a doctor first, as they realize they may not require a chemical agent to help with their sprain or ache," explained D'Costa. At the core of physiotherapy is the patient's involvement in their own care, through education, awareness, empowerment and participation in their treatment which can involve a number of different treatments and preventative approaches, depending on the specific problem/s the patient is experiencing.
In today's day and age, especially post pandemic, where work and study from home is quite the norm; neck, shoulder and back pain are common complaints. Sedentary life too adds to these problems. D'Costa however pointed out that in Goa; he has observed that movement and physical activity are on the rise. Illustrating his point, he shared, "A patient of mine took up being a triathlete at the age of 60 and learnt swimming at 61!"
Another common problem that is on the rise is sciatica. Simplifying what it includes, D'Costa explained, "The two main causes are pinching or compression of a nerve root due to spondylosis or a past slipped disc. The second and more common cause is the piriformis muscle when it compresses the sciatic nerve. Numbing, tingling or/and pain which is unrelenting are some symptoms of this condition." Constant movement, along with stretching, walking, core strengthening and groin strengthening, he said, could help with dealing with the condition.
He also spoke about the various new techniques in physiotherapy that have emerged in the last few years like cupping, dry needling, kinesiology and kinesio taping. "Kinesio taping uses elastic tape that sticks on the skin and promotes movement or the required direction of movement," he elaborated. Those who can benefit from this technique are those whose professions involve hard physical labour and repetitive movements like construction workers, factory workers, secretaries, etc. "I use Kinesio taping for athletes or when I would like to protect a muscle and even to reduce inflammation. This helps to offload but strengthening the related group of muscles is equally imperative," he added.
Asked about the advantages of using a Swiss/gym ball, he answered, "Sitting on a gym ball is basically challenging your core muscles as the abdomen is working throughout which means you are in a state of exercise. This leads to controlling and altering the loading pattern on the core and lower back." He however said that a gym ball is not always needed as the same effect can be achieved by changing posture while sitting on a chair and gave a few tips on how to go about the same.
It was an extremely information and beneficial talk.