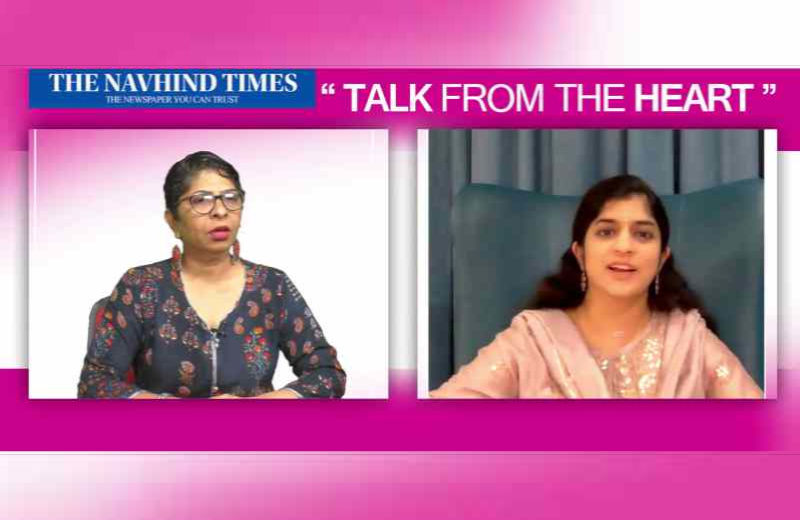 A moment of unimaginable joy is what a mother feels when a newborn is placed in her arms; a joy every mother should have the right to experience. But for many pregnant women in India this memory will never come to be, the moment of birth is often frightening.
To get a clear picture of the maternal health sector in the country, Dr. Janhavi Nilekani was interviewed on the Navhind Times, Talk from the Heart show that aired on Sunday, August 14 on the Goa 365 channel. A development economist by training, Nilekani founded Aastrika, an initiative of Nilekani Philanthropies in 2019 and now works in the field of maternal health. Using her training from Harvard and Yale, she has been striving hard to bring about much needed changes in this sphere in the country. Coming from a well-respected, socially minded family of entrepreneurs, she is committed to improving the standards of maternal care to ensure a healthy, dignified, and joyful journey into motherhood.
"Maternal health and well-being and reducing maternal and infant mortality is a part of Development Economics," explained Nilekani as she traced her journey from the field of economics to the maternal health sector. Her personal experiences with childbirth in India, she shared, left her feeling very disempowered and disappointed in the current birthing process. "It brought to light the pitifully minimal standard of maternal care in the country, and deeply inspired me to instigate change," she said.
Astrika's vision is a future in which every woman is treated with respect and dignity during childbirth, and the right treatment is provided at the right time. As an organisation working towards the implementation of high quality maternity care, it primarily addresses the public health problem of 'too much, too soon', or 'too little, too late'. Expounding on this concern, Nilekani said, "India faces a dual maternal health challenge. In the first case, there is medical over-intervention such as when the privileged in private hospitals are pushed into induced labour and caesareans. In the second case, the less fortunate receive little intervention even when such interventions are critically needed. These extremes neglect the interests of mother and child."
Midwifery, she said is key to resolving this dual challenge. "Strong evidence indicates that women reap several benefits from the 'midwife-led continuity model' of care. In this model, unlike in models led by obstetricians or where care is shared between obstetricians and midwives, the same midwife or midwife-team provides care throughout pregnancy, childbirth, and the postpartum period. With the midwife-led continuity model of care, women were less likely to experience preterm birth, lose their babies, have an epidural, have an episiotomy, or have an instrumental delivery," she explained.
She also spoke at length about the maternal and infant mortality rates in the country which she said, has improved in the last few years. Severe bleeding (mostly after childbirth), infections (usually after childbirth), high blood pressure during pregnancy due to either pre-eclampsia or eclampsia, complications from delivery and unsafe abortions were some medical reasons she pointed out for these deaths. "Some of the major socio-economic factors that act as barriers to receiving or seeking quality care during pregnancy and childbirth include poverty, distance to healthcare facilities, lack of information, prevalent cultural beliefs and practices and inadequate and poor-quality services," she added.
To improve maternal health outcomes, Nilekani believes the barriers that limit access to quality maternal health services must be identified and addressed at the health system and the societal levels. Some of the solutions she recommended include raising awareness among women and their families about their rights, empowering them to participate in decision-making and encouraging them to communicate about their choice of birth positions, birth companion, providing access to good quality and impactful capacity building for all cadres of healthcare personnel on a regular basis, besides others.