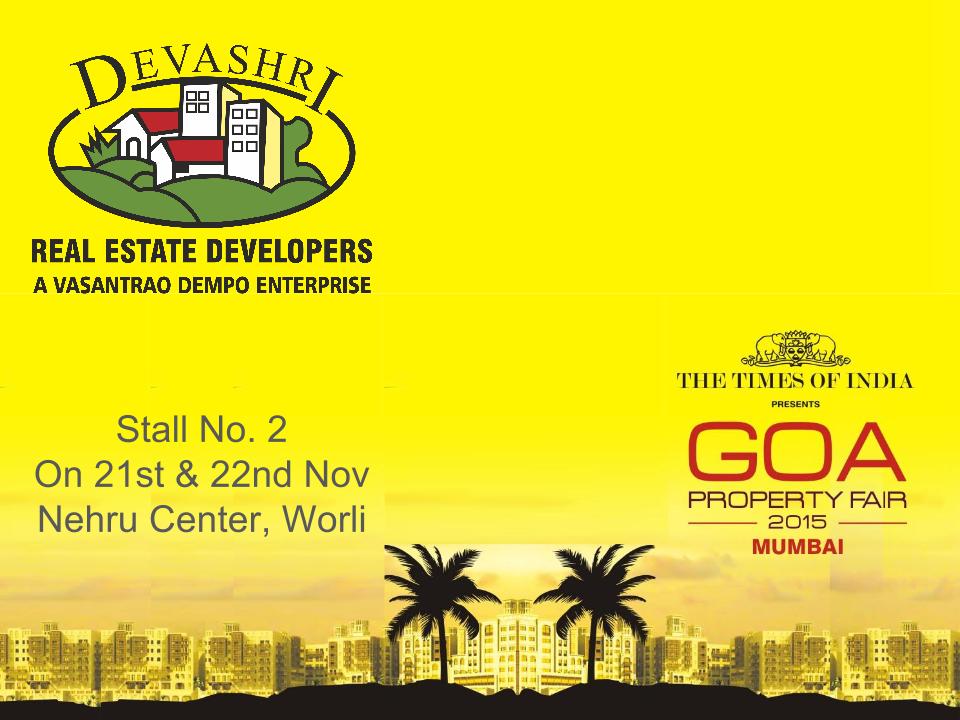 Devashri Real Estate Developers will be participating in Times Goa Property Expo to be held on 21st & 22nd November at Nehru Center, Worli at Mumbai. This will give a chance to Devashri's customers from Mumbai a chance to interact with the company before finalizing their dream home in Goa.
Devashri Real Estate Developers has a number of projects to offer its customers in Goa. With an impressive track record, it is increasingly a preferred builder for customers looking for trust and quality.
You can meet the Devashri team at Stall No. 2 on the Ground Floor.