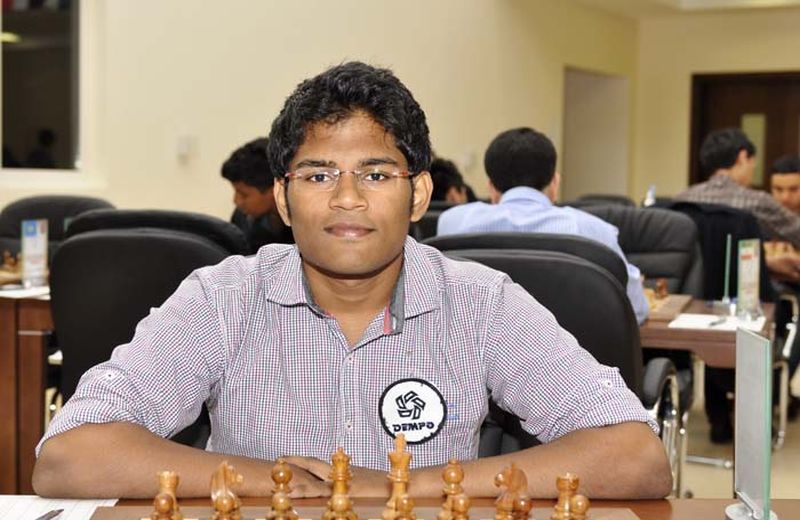 Devashri Nirman – promoted Dempo Goodwill Ambassador, International Master and Grand Master – Elect, Anurag (ELO Rating 2454), achieved a creditable 4th Grand Master (GM) norm at the just- concluded Karpos Open International Chess Tournament held at Macedonia in Eastern Europe. In the last two years or so, Anurag has already achieved the 3 mandatory GM norms to be eligible for the GM title, the 1st at the National Premier Chess Championship Kolkata, the 2nd at the International Chess Tournament, Paris, and the 3rd at Pardubice Czech Open Grand Master Tournament held in the Czech Republic.
The young 21-year old Dempo goodwill ambassador scored 7 points and finished 7th in the prize list. He gains a precious hoard of 16 Elo points from this tournament, in which he drew with GM Kozul Zdenko of Croatia & GM Korneev Oleg of Spain, defeated IM Rzayev Bahruv, FM Gokerkan Kaan, FM Bijere Jonas, FM Lazov Toni, WIM Hincu Olga and Taylor Graham.
Anurag has to reach the magic 2500 ELO rating magic mark to receive the GM title from FIDE (the World Chess Federation) and is toiling away to hit the target.
DEMPO wish Ambassador Anurag all strength and success in his mission to become Goa's first grand master in chess!