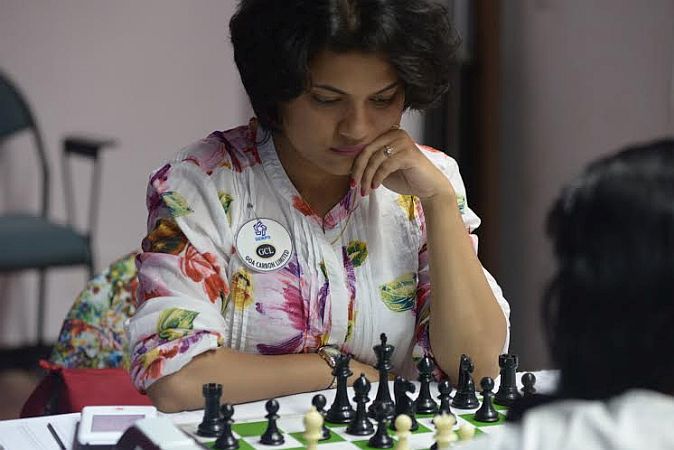 Woman Grand Master (WGM) Bhakti Kulkarni, sporting ambassador for Goa Carbon Ltd, returned to Goa last week doing her sponsors and Goa proud with successes of varied kinds at three international chess tourneys and a prestigious contest in India.
The three international tournaments were held at Novi Sad in the Eastern European nation of Serbia. The GCL ambassador stood among the top five in the first two of the three tournaments she played, despite having been seeded originally way down the line, owing to the contest being a star-studded one, having attracted a number of strong European players.
In the third tournament played at faster control, Bhakti defeated several International Masters and Grandmasters to take the first prize. The second prize went to veteran Grand Master Branko Tadic while the third was claimed by International Master Milos Stankovic.
Proceeding directly to Kolkata thereafter, Goa's only WGM participated in the National Women Premier Championship, having been the only Goan player to qualify for the National Premiers (Men/Women) this year. Suffering initial setbacks such as losing to the ultimate champion, Padmini Rout, Bhakti Kulkarni clawed her back into the reckoning by registering a number of wins and bagging the bronze. As a result, she qualifies to represent India at the Asian Continental Championship to be held in Uzbekistan in May 2016. The chess prodigy has gained a total of 71 Elo Rating points from these tournaments.
Says Bhakti, " I have been invited to play in the United Arab Emirates to take part in the Al Ain Classic Tournament over Christmas this month. Thanks to Goa Carbon Ltd I can dream of playing there".
We at Goa Carbon Ltd and DEMPO wish WGM Bhakti Kulkarni all success in chasing her dreams, and coming back with a new triumph in the new year!