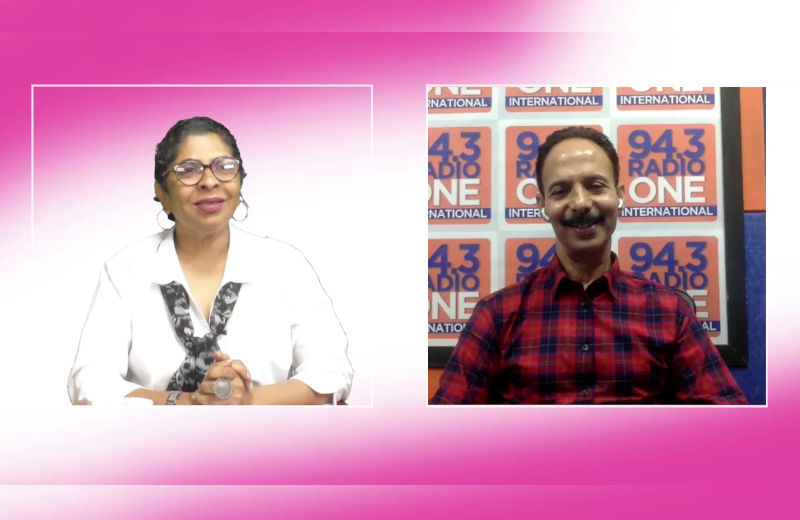 Dr. Mickey Mehta a leading global holistic health guru and a corporate life coach to Bollywood superstars, top politicians and several Miss Worlds and Miss Universes, was the guest on the Navhind Times talk show, 'Talk from the Heart' which aired on October 9 on the Goa 365 channel. Recipient of 'The Health and Wellness Icon of India' award by Economic Times, Mehta is among the '100 Most lmpactful Wellness Leaders of the World' as announced at the Global Wellness Conclave 2018. A yoga practitioner since the last 53 years, he has 42 years of professional experience under his belt and has spoken at Harvard University, IIMs, IITs and TEDx.
A promoter of composite and all-encompassing wellness, he defined 360 degrees of wellness, as wholesome health that is healing in nature. "It is holy, wholesome, pure, integrated and leads to a vibrant body, radiant mind, exuberant spirit and this entire integration is a powerful house of invincibility," he explained.
Achieving this level of optimum health though not impossible is not easy either. Self-doubt, Mehta pointed out is the biggest obstacle on this path. "We need to stop over-analysing and learn to trust ourselves," he said and added, "Let trust be the younger brother of faith and let optimism be the father of both and you will see the change in your biochemistry. The transformation in your physiology will then happen with just a thought."
Speaking on the importance of breath and meditation and their benefits thereof, he also highlighted the role of movement therapy, clean and green food, sunlight, an optimistic attitude, prayer, visualization, affirmation and good quality sleep. "With these you become a strong magnetic field to attract only health, healing and wholeness," he stressed.
Awareness was another area that he spoke about at length. "We are human beings and we err, however we need to keep correcting our mistakes so that we grow, evolve and improve," he said.
A proponent of mind as medicine, Mehta has interwoven Zen, Tao, Tantra, Ved, Greek and many more philosophies to develop holistic health systems to self-heal, transform and transcend. Expounding on mind as medicine, he said, "The power of the mind is unfathomable, indescribable and simply beyond our imagination. The mind is a power house of energies and memories. It is a storehouse of imagination and a treasure-chest of wisdom and it is up to us to realize our mind's potential. As much as the mind can shine like a diamond, it can sometimes lose its lustre."
Meditation and getting the mind to 'shunio' quotient, he said were some ways of making the mind shine and work to our benefit. "Letting go is freedom and not sacrifice. Letting it be is detaching not disconnecting. People also tend to mistake concentration for meditation," he elaborated. Explaining the difference between the two, he added, "Meditation is being in awareness of the whole and being integrated with it. It provides the first glimpse of the here and now and leads you to expanded awareness."
Asked why he chose Yoga as a form of fitness, he answered, "Yoga adds meaning to life, makes you a complete person, translates into personalities and characters being built and shaped." He emphasised the role of yoga in transforming one's constitution and transcending the mind and achieving the ultimate goal of well-being.
Signing off, he said, "Sleep every night with a wish to heal yourself and wake up every morning with a promise to heal the world."