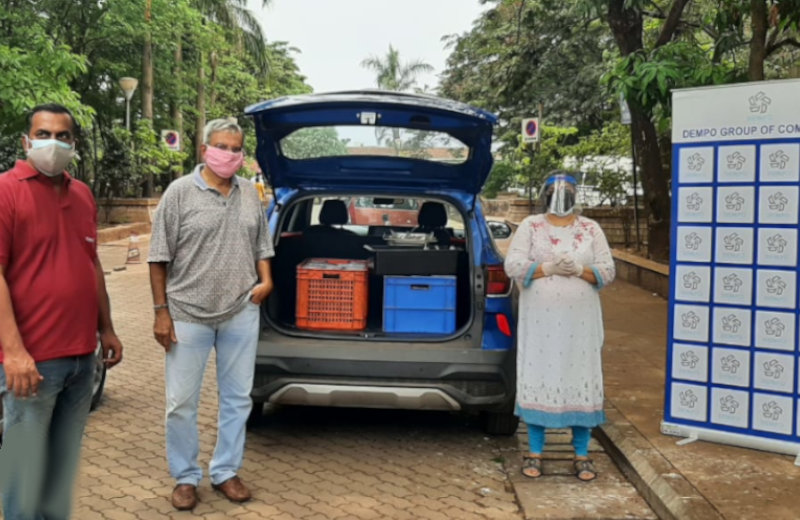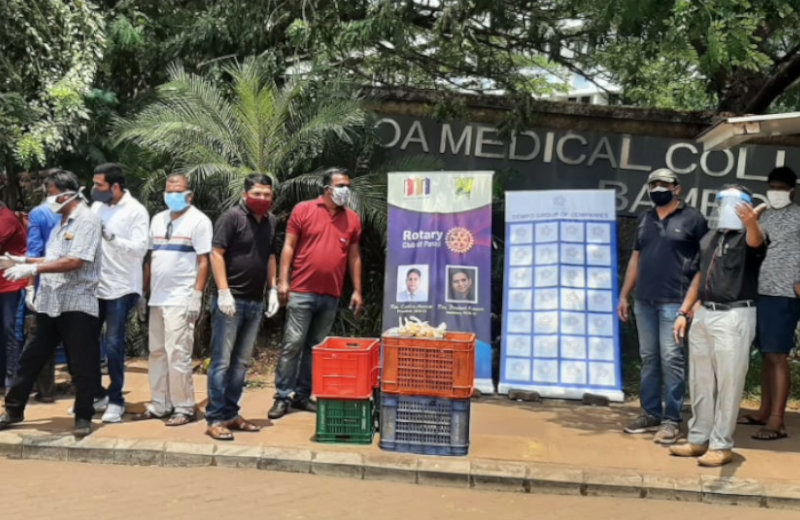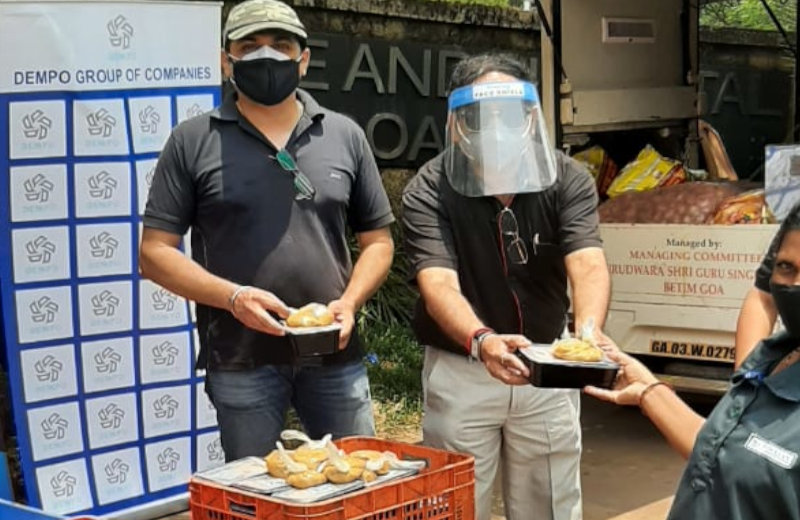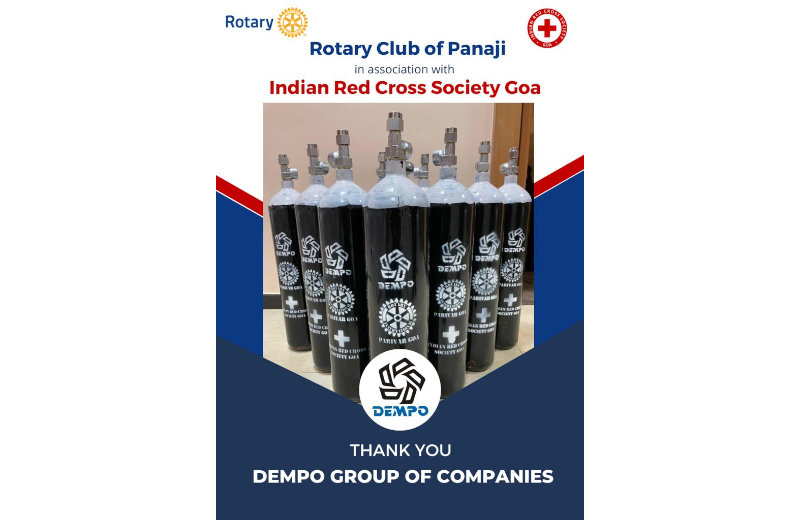 The second wave of the COVID-19 pandemic was swift and fierce, bringing with it a host of challenges, putting the public, government, the state's medical infrastructure and overall relief efforts under great pressure. Families and individuals affected by the virus struggled to get access to tests, treatment, hospital beds, oxygen, food and several other issues.
In this fight against the virus, food for the affected became a major concern. People attending to patients at Goa Medical College are often stranded due to the non-availability of food and water at the campus. In other cases, several families, old, lonely or unwell people were unable to access food due to restrictions.
To assist these families, individuals and the affected, several individuals, corporates and other forums came forward to volunteer and provide food.
The Dempo Group of Companies is providing free nutritional lunch packets to such people. Food is provided at the Goa Medical College gate along with potable water. Food is also delivered to the homes of the affected in and around Panaji. Rotary Club of Panaji is handling the logistics.
About 250 packs of meals are given every day, since the initiative kicked off on May 9 and will continue until things improve considerably. To date, more than 6000 packets have been delivered.
Food is prepared to keep the meal balanced, nutritious and simple, consisting of a single meal including steamed rice, curry, chapatti, cooked vegetables and pickle or spice. The team preparing the food also endeavours to provide chapattis as most other groups are not providing the same. The food supplied initially consisted only of vegetarian options, but now includes fish curry taking into consideration the local Goan requirements.
Since they started on May 9, people have been acknowledging that the team serves healthy food.
To avail of this service, people who require this help can visit the Facebook or Instagram page for details or contact the Company, and lunch will be delivered to the doorstep. Lunch packets are currently being delivered in and around Panaji, Betim and Porvorim. The team has been providing lunch at Goa Medical College gate and to people who place their orders via phone calls.
"We typically deliver food to families during their quarantine period by taking a copy of their test report," a company representative said, adding that all of us should do our bit to tide over the situation.
This idea was conceptualised by Mr Shrinivas Dempo, Chairman of the Dempo Group of Companies, as he was desirous of doing something for people affected by COVID-19. "Dempo Group has already sponsored oxygen concentrators and cylinders, besides donating to the COVID relief funds. Apart from this the Chairman felt that something should be done regarding food," says the representative, who is also facilitating this initiative.
During the previous year in the first wave, the Dempo Group had joined hands with the state and central governments participating in their drive and contributing to the several funds for Covid care.
Due to the sudden surge of COVID 19 cases, there is an acute shortage of oxygen cylinders in the state. The Indian Red Cross Society, Goa State, took the initiative to provide oxygen cylinders. They procured 300 cylinders, of about 1000 litres oxygen capacity to last for 300 minutes, fitted with valves.
Dempo Group joined The Red Cross Society as the main donor with Rotary Club of Panaji as co-sponsor. While 50 cylinders were handed over to Goa Medical College, about 200 have been delivered to various private hospitals on a returnable basis. The movement of cylinders is being closely monitored by The Red Cross Society.