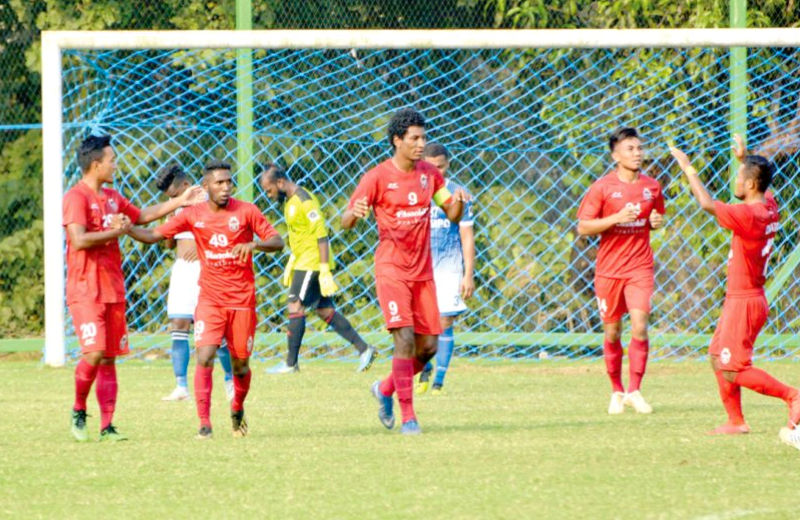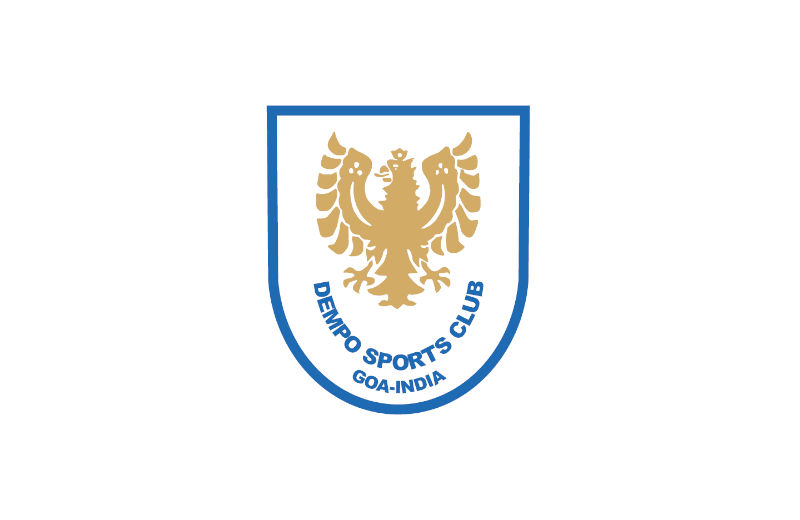 Dempo Sports Club forgot to press the switch on and that enabled Churchill Brothers FC register an easy 5-2 win at the Dempo SC Academy ground at Ella in Old Goa on Monday.
Dempo Sports Club's woes began in their last match against Vasco SC and the sorry tale continued enabling visitors Churchill score at will until the added minutes of full time wherein Pedro Gonsalves scored two to end the game with some respite.
Dempo coach Samir started without regular medio Velito Cruz who had an abysmal game against Vasco and the absence of the midfielder in the starting eleven indicated the loophole with which the team has been going forward with.
Churchill Brothers FC led by Willis Plaza – till he was substituted – and Lalkhapuimawia later scored a hat-trick with ease as the Dempo defence could not make up for the space it lost whilst trying to cover the midfield blues.
Willis Plaza opened the scoring for Churchill when the game was twelve minutes old as he found plenty of space to let go a shot from forty yards that sailed over Dempo keeper Luis Barretto and dip into the far corner of the net.
The early goal spurned the Churchill lads more and six minutes later Willis added another goal to the tally and his name when he connected a nice cross from right flank by Darren Peixoto. Willis, who was unmarked, tapped it into the top corner past the Dempo goalkeeper.
Churchill kept pressing and could have consolidated the margin in the 38th minute when Lalkhapuimawia beat the Dempo goalkeeper but was thwarted by captain Mathew Gonsalves.
Dempo's only chance in the first session was created by Rajat Harijan in the 40th minute – just before he was substituted by Velito. Rajat controlled a wayward cross by Yogesh Kadam and directed his shot at goal which was easily collected by Churchill goalkeeper Jafar Mondal.
Both teams trooped for the lemon break with the score line reading 2-0 in favour of the winners.
The second session started with no specific intent by any team but Dempo had the clearest chance of reducing the margin and changing the complexion of the game when in the 55th minute Joaquim Abranches found himself with the goal staring at him but, instead, headed over.
Churchill Brothers foreign recruit Willis left the heroics for the remainder of the game to Lalkhapuimawia who responded by scoring three more goals to take the score tally to 5-0 before extra time was indicated by the match referee.
As it looked like the winners were pushing for a tennis score and some Dempo fans began their journey home, Pedro Gonslaves scored two during extra time to prove that the team could not be underwritten on a bad day.
Pedro first connected a cross from the left and in the last seconds converted a penalty.